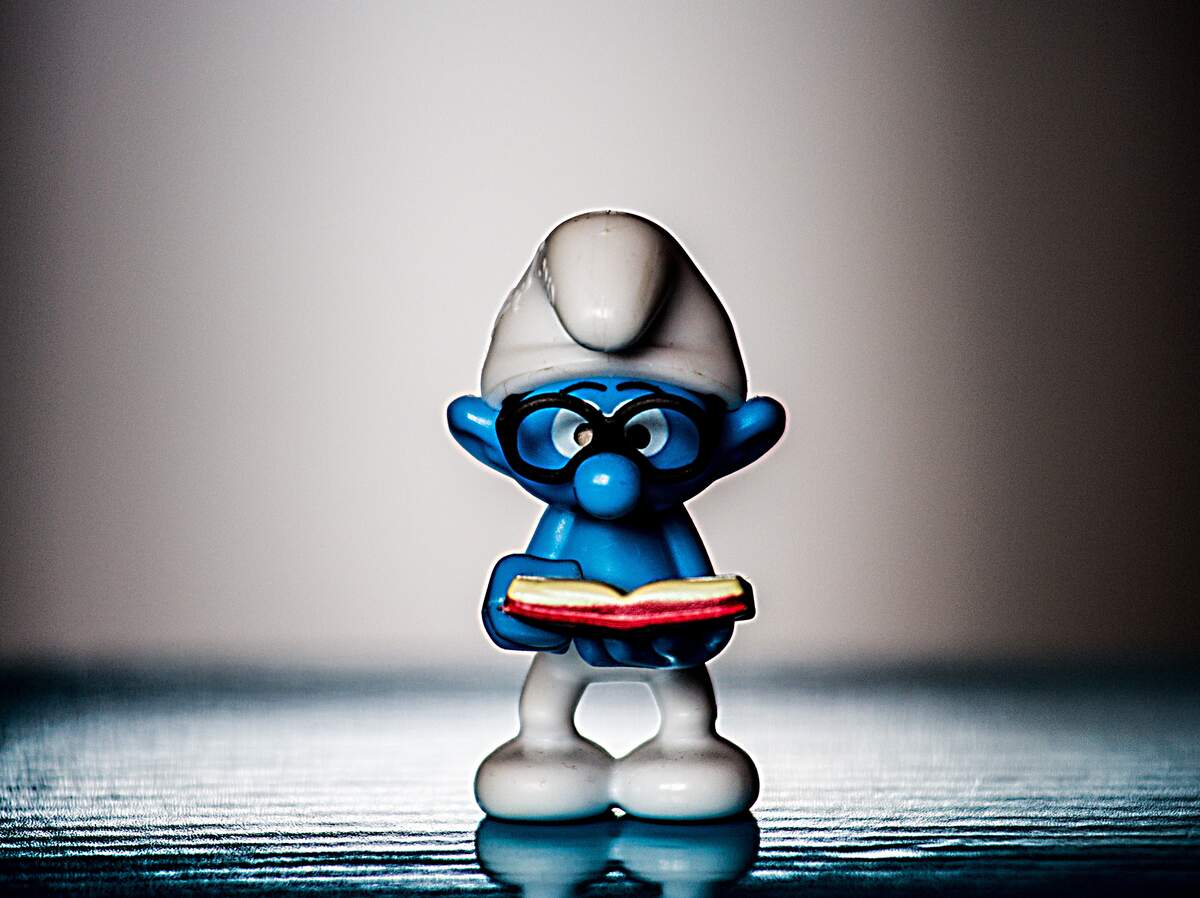 Global Smurfs Day
Observed
Dates
Tags
Arts & Crafts

Film & Television

Literature & Writing
Hashtags
Sources
Global Smurfs Day is held on the Saturday closest to June 25, which was the birthday of Peyo, whose given name was Pierre Culliford, and who was the creator of the Smurfs. He was born in 1928 and died on December 24, 1992, at the age of 64, having lived long enough to see his creation achieve success. On today's holiday, Smurfs are celebrated all around the world!
Global Smurfs Day was first held in 2011, about a month before the release of The Smurfs movie, in part as a promotion for it. The day was declared by Sony Pictures Animation and held on Saturday, June 25. Around the world, people celebrated by dressing like Smurfs, with blue shirts, white pants and shoes, white floppy hats, and faces painted blue. Official events were held in many cities, and those dressed as Smurfs in various cities set the Guinness World Record for "Largest Gathering of People Dressed as Smurfs within a 24-hour Period (Multiple Venues)." One of the White Towns of Andalusia painted themselves blue for the day as well.
The day was officially next held in 2013, on Saturday, June 22, with events taking place all around the world. This time the celebration was in anticipation of the release of Smurfs 2, which was to hit theaters on July 31 of that year. There was a Smurf Ambassadors initiative, where more than 40 ambassadors from 28 countries dressed as Smurfs. They started their day under the Smurf statue in Brussels—Peyo's hometown—and were appointed as ambassadors of their respective countries by Peyo's daughter, Veronique Culliford. They then took a train to Paris―where part of Smurfs 2 was set—to promote the arrival of the film.
In 1958, the Smurfs made their first appearance ever, in Peyo's comic strip Johan and Peewit, in a comic titled "The Smurfs And The Magic Flute." They received their own comic strip the following year. As of 2019, there have been 31 volumes of Smurfs comics created. Smurfs figurines have also been popular over the years, and also got their start in 1959. Dupuis made them from then until the end of the 1960s. The most famous Smurfs figurines were made by a German toy company called Schleich, which still produces them today. A few other companies have also made Smurfs figurines.
Besides The Smurfs and The Smurfs 2, a few other Smurfs movies have been released. In 1965, Les Aventures des Schtroumpfs, a black and white animated movie that consisted of five short cartoons, was released in Belgium. Eleven years later, La Flûte à six schtroumpfs, which translates to "The Smurfs and the Magic Flute"—the name of the first comic the Smurfs appeared in—was directed by Peyo. It was released in the United States as The Smurfs and the Magic Flute in 1983. Other full-length Smurfs films released in the 1980s include The Baby Smurf and Here are the Smurfs. In more recent years, Smurfs: The Lost Village was released.
Not only have there been movies about the Smurfs, but there have also been cartoons. The Saturday-morning cartoon The Smurfs debuted in 1981. More than anything, this is what brought the Smurfs to widespread popularity in the United States. The show was produced through 1989, being broadcasted on NBC. Reruns were shown on other networks in the years that followed. Smurfs have also made appearances as toys, on records, in video games, and at theme parks.
Smurfs are said to be about "three apples tall," and are fast runners with springy legs that allow them to jump far. There are about 100 Smurfs, and they live in mushroom-shaped houses in the Smurf Village, which is located in a forest. When a new Smurf arrives, it is brought by a stork. Smurfs are almost always male and are usually named for a talent, a dominant personality trait, or an occupation.
Smurfs age slower and live longer than humans; a 100-year-old Smurf has about the intelligence and age appearance as a human between mid-adolescence and their early twenties. Most Smurfs die before they reach the age of 1000, but the Long Life Stone—mentioned in The Smurfs cartoon—helps keep them from aging and helps them live longer. Male Smurfs don't grow much hair and are almost always bald. They don't grow facial hair until they are in their 400s and grow more hair in general as they get older. Grandpa Smurf, who is in his 1000s, has more hair than anyone.
Smurfs are generally not very intelligent and tend to have an obliviousness about their surroundings. Papa Smurf—the son of Grandpa Smurf—is the wisest of the Smurfs, though sometimes even he is oblivious about things going on around him. He is both the leader of the Smurfs and their father figure. Although his father is still alive, he is relatively old himself, being in his 540s. Smurfs speak "Smurf," which is basically a human language where the word "Smurf" is used in place of a lot of words. Smurfs enjoy arts and music and even have a Smurf song. They also have their own game, Smurfball. On Global Smurfs Day, these and many other things are celebrated about Smurfs!
How to Observe Global Smurfs Day
There are many ways to celebrate Global Smurfs Day!
Sponsor
This event does not currently have a sponsor. If you'd like to increase visibility for this event while gaining exposure for yourself or your brand, you can
learn more here
!
Something Wrong or Missing?
We would love to hear from you! Please contact us using
this form
.
Observation Notifications
Would you like to be notified before the next observation?
Sign up here
to be told when notifications are available! You may also add this event directly to your calendar with
this link
.