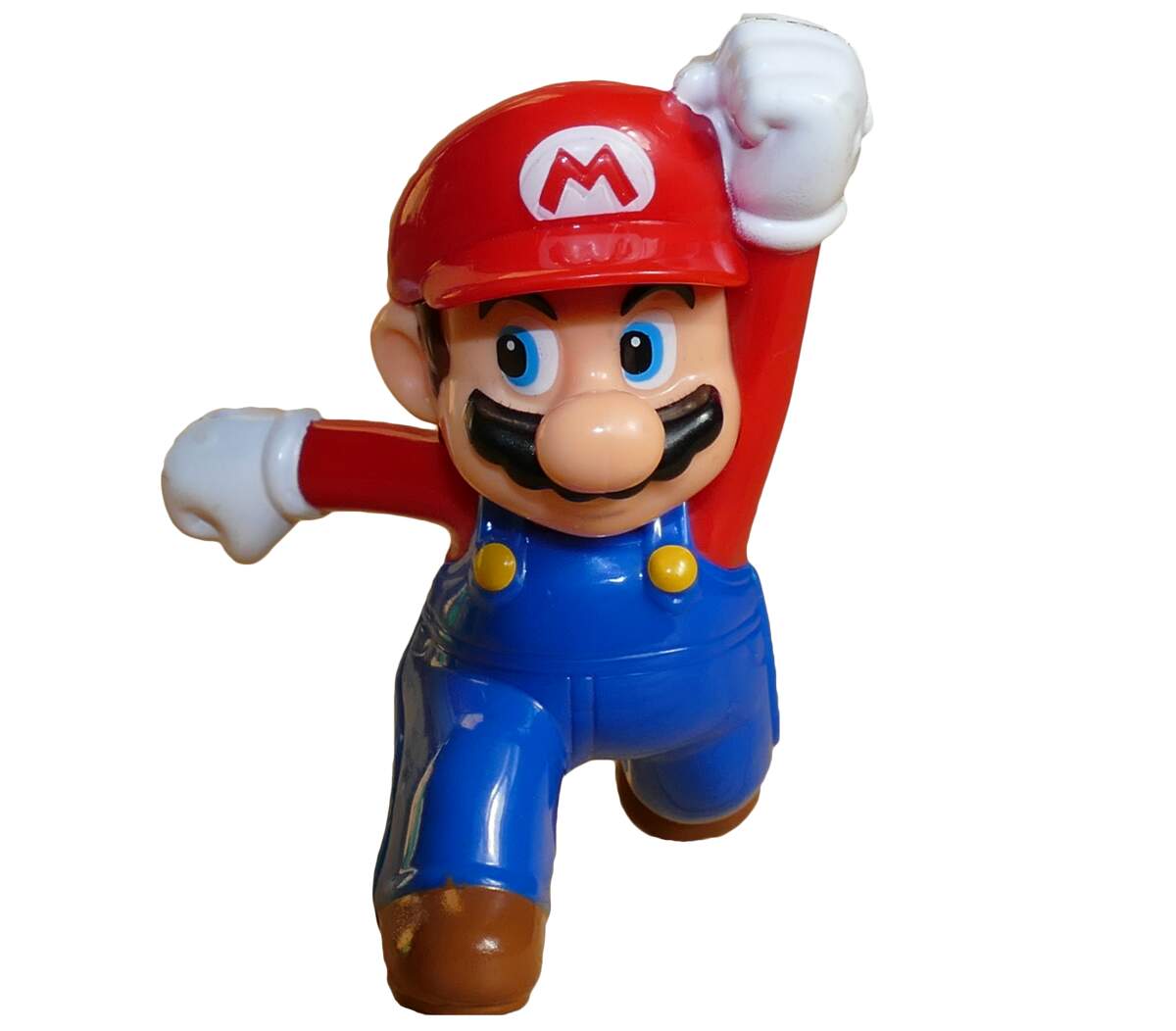 Mario Day
Observed
Dates
Founded by
Mario Fascitelli (of Albuquerque, NM)
Tags
Famous People & Celebrities

Fun & Games
Hashtags
Sources
Mario Day was started by Mario Fascitelli as "a day for all persons named Mario." The date of March 10 was chosen because an abbreviation of the day, MAR10, looks similar to MARIO. Eventually, fans of the video game character Mario began celebrating him on the day. Beginning in 2016, Nintendo officially began embracing the day. They have promoted games from the Mario franchise and have held events related to Mario on the day. They have done charity work and had deals on games. Currently, anyone named Mario can still be celebrated on the day, but the video game character has become the holiday's main focus.
Mario is the main character of Nintendo's flagship video game franchise, Mario. Mario is Nintendo's mascot, which is quite fitting, because the Mario franchise is the best selling video game franchise in Nintendo's history, and Mario is known around the world as the most famous video game character ever, having appeared in more video games than any other character. He was created by Shigeru Miyamoto, a Japanese video game designer.
During development, Mario was known as Ossan, the Japanese word for middle-aged man. Other early names for him were Mr. Video and Mr. Video Game. He first appeared in 1981, in Donkey Kong; he was depicted as a carpenter named Jumpman, who jumped over barrels and threw hammers. Nintendo of Japan asked Nintendo of America if they wanted to rename him. Minoru Arakawa, president of Nintendo of America, and Nintendo employee Don James named him after Mario Segale, an overall-wearing man who rented out a warehouse to Nintendo.
Although Mario came onto the video game scene as a carpenter, he became a plumber in Mario Bros., which was released in 1983. He is Italian and has a twin brother named Luigi. Since Super Mario Bros., his main powers have been stomping and jumping, and he can gain additional powers from capturing a Super Mushroom, Fire Flower, or Super Star. He has not been given much personality, in order to make it easy to use him in many roles and in many games.
He was given a distinct colored shirt and overalls so that it was easier to see his arms with the graphics of the 1980s. Similarly, he was given a cap and mustache because it was hard to animate his hair and mouth. He originally had red overalls and a blue shirt, which is almost the opposite of what he has now. Today he has blue overalls with yellow buttons, a long-sleeved red shirt, white gloves, brown shoes, and a red cap. In some versions of Super Mario Bros. he still had red overalls, but in some he had blue. By Super Mario Bros. 2 the switch was permanent. Other changes besides clothing color have taken place over the years. For example, he was at first depicted as middle-aged but now is much younger. Changes to his appearance have been less prominent in recent years.
Mario has appeared in over 200 video games. Following Donkey Kong, he appeared in more games in that series, such as Donkey Kong Jr., Donkey Kong II, and Donkey Kong Circus. Two years after Donkey Kong, he received his own starring role in Mario Bros. As a plumber in New York City, he fights Shellcreepers and Sidesteppers. After jumping and stunning his enemies, he can kick them off the screen to defeat them.
Super Mario Bros. was released in 1985. The game takes place in the Mushroom Kingdom, where Mario and Luigi work to rescue Princess Peach (originally known as Princess Toadstool) from Bowser, the King of the Koopas. Mario's enemies are Koopas and Goombas, which he defeats by stomping on. When he jumps against Brick Blocks and "?" Blocks he can get coins and power-ups. Super Mushrooms can turn him into Super Mario, Fire Flowers let him throw Fireballs at enemies, and Super Stars make him invincible for a little bit of time. These powers and Mario's roles are similar in most of the games in the Super Mario Bros series. Some games in the series include Super Mario Bros.: The Lost Levels, Super Mario Bros. 2, Super Mario Bros. 3, Super Mario World—where Yoshi, a dinosaur-like animal, becomes Mario's sidekick—and New Super Mario Bros. Mario has appeared in many other games, some of which are part of a series, such as Wrecking Crew, Mario Golf, Super Mario Kart, and Super Smash Bros.
Additionally, Mario has appeared in other mediums, such as films, television shows, comics, and books. Super Mario Bros., a live-action film based on the video game series, was released in 1993. The first television show starring Mario was Saturday Supercade, which ran from 1983 to 1984. It was followed by The Super Mario Bros. Super Show!, The Adventures of Super Mario Bros. 3, and Super Mario World.
How to Observe Mario Day
Here are some ideas on how to celebrate!
Sponsor
This event does not currently have a sponsor. If you'd like to increase visibility for this event while gaining exposure for yourself or your brand, you can
learn more here
!
Something Wrong or Missing?
We would love to hear from you! Please contact us using
this form
.
Observation Notifications
Would you like to be notified before the next observation?
Sign up here
to be told when notifications are available! You may also add this event directly to your calendar with
this link
.