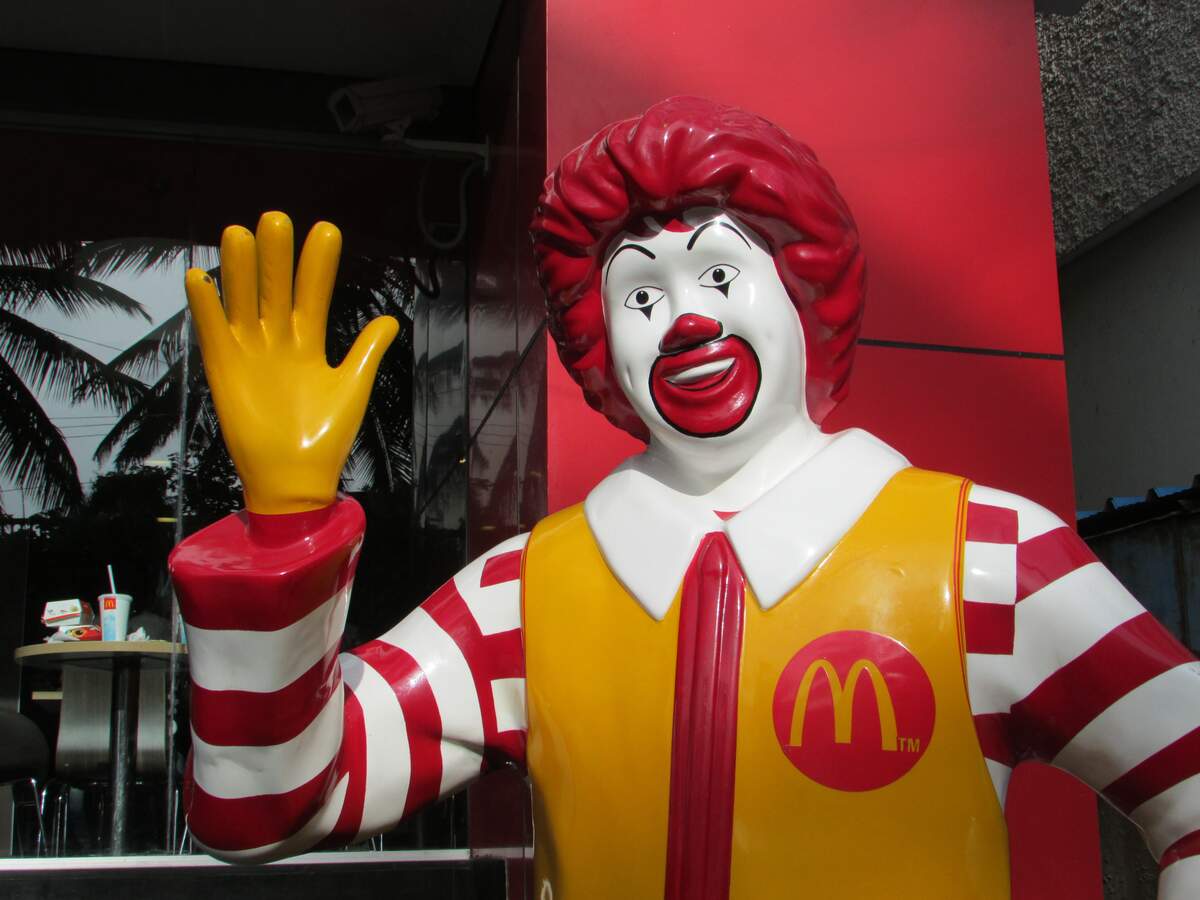 National Fast Food Day
Observed
Dates
Tags
Hashtags
Sources
National Fast Food Day celebrates fast food restaurants and the food that they sell. Fast food usually consists of prepackaged and ready-made food that can be quickly cooked—often by deep frying or microwaving—and eaten; most is designed to be eaten on the go, and does not require cutlery. Common fast foods include burgers, french fries, fried chicken, fish and chips, pizza, tacos, chicken nuggets, hot dogs, sandwiches, and ice cream. Fast food is typically high in sugar, salt, saturated fat, and calories, and is linked to many health problems. Fast food restaurants usually sell food at either a counter or a drive-through. Franchising, where there is uniformity in food and presentation between restaurants, is an important aspect of fast food. Besides franchise restaurants, gas station and convenience store food is sometimes seen as fast food, as is some food from street vendors.
The roots of fast food can be traced back to ancient Rome. Thermopoliums were small shops that sold food—such as hot sausages and bread—on-the-go. Urban apartment dwellers of the middle and lower classes often ate these foods. During the Middle Ages, vendors sold food to people in larger cities such as London and Paris. After 1860, fish and chip shops became prevalent in the United Kingdom, and became popular with the working classes. By the 1920's there were more than 35,000 of these shops.
The term "fast food" may first have been used in America by George G. Foster, who in his book, New York Slices, published in 1848, referred to the fast paced food in New York City's business district. An automat, a cafeteria with vending machines with pre-made food, was opened by Horn & Hardart, in 1902, in Philadelphia. A decade later they opened one in New York City, which created a sensation, and many more were built across the country, leading to the popularity of automats during the 1920's and 1930's.
Technological, social, and economic changes in America led to a boom in fast food restaurants by the second half of the 20th century. Following World War I, automobiles became popular and affordable, and curb service restaurants were created in the 1920's. During the post-World War II economic boom, people spent more and bought more, creating a culture of consumerism that led to both men and women working outside the home. Eating outside the home—which was once a luxury—thus became commonplace, because of expendable cash, and in some instances because it was a necessity. By 1951 Merriam-Webster had added "fast food" to their dictionary.
Franchising, which brought uniformity in the practices of particular restaurants, also fueled the boom of fast food. A&W opened in 1921, and became a franchise in 1923. Many see it as the first fast food restaurant. White Castle also opened in 1921, in Wichita, Kansas, and sold hamburgers for five cents each. They standardized the food production of fast food hamburger restaurants, which other restaurants, such as McDonald's, built on. McDonald's was created by two brothers, Richard and Maurice McDonald, in 1940, in San Bernardino, California. Originally it was a drive-in that focused on barbecue, but once the brothers saw the popularity of their hamburgers, they closed for three months, and reopened in 1948 with a new focus. Besides hamburgers, their menu included french fries, shakes, coffee, and Coca-Cola, and they served their food in a paper wrapping. At fifteen cents, their hamburgers were about half the price of ones available at diners. Ray Kroc made a franchise agreement and opened McDonald's restaurants in Illinois, and in 1961 he bought out the brothers. In 1953, another important hamburger based fast food restaurant was started in Florida, and would eventually be known as Burger King. Not all early fast food focused on hamburgers though, as the Kentucky Fried Chicken franchise opened in 1952.
Today the United States has the largest fast food industry in the world. There are close to 200,000 fast food restaurants in the United States, where over 50 million customers are served every day. About 44% of Americans eat at a fast food restaurant each week, and 11% of the calorie intake of adults in the United States comes from fast food. American fast food restaurants are now in over 125 countries, and the intake of fast food worldwide continues to rise. But, fast food has not expanded without criticism. Besides facing criticism for the nutritiousness of its food, the industry has also been pilloried for paying its workers low wages, usually without benefits. Over half of fast food workers are on some sort of public assistance, which has cost taxpayers 7 million dollars annually.
How to Observe National Fast Food Day
Celebrate the day by eating fast food, as you finally have a good excuse to do it! Order fast food at a counter and eat it inside, or go through a drive-through and eat your food somewhere else. There are many restaurants you could choose from. If you are not one to eat fast food, you could watch Super Size Me, or read Fast Food Nation, or watch the eponymously titled film that was based off the book.
Sponsor
This event does not currently have a sponsor. If you'd like to increase visibility for this event while gaining exposure for yourself or your brand, you can
learn more here
!
Something Wrong or Missing?
We would love to hear from you! Please contact us using
this form
.
Observation Notifications
Would you like to be notified before the next observation?
Sign up here
to be told when notifications are available! You may also add this event directly to your calendar with
this link
.