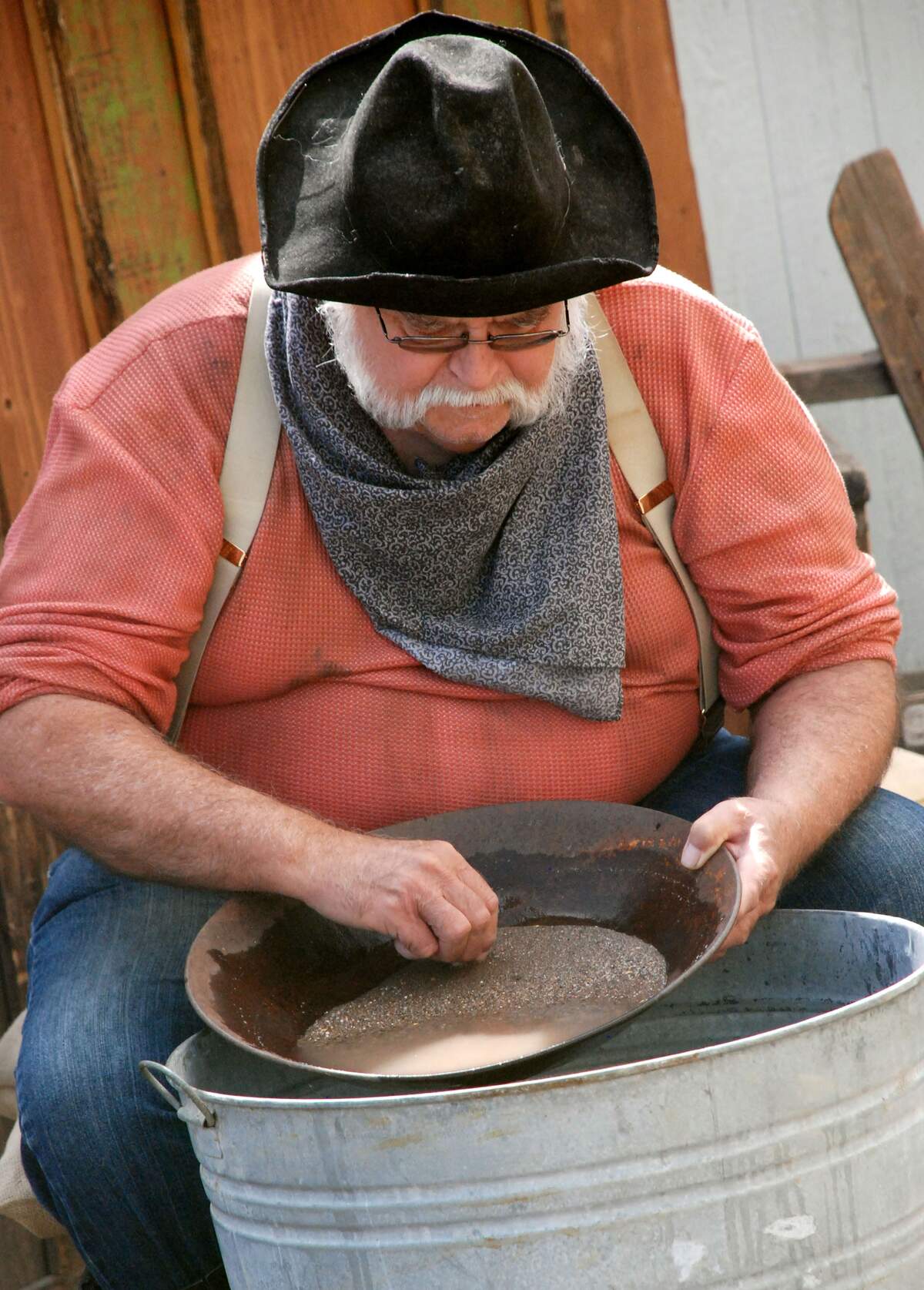 Talk Like a Grizzled Prospector Day
Also known as
Talk Like a Grizzled Old Prospector Day
Observed
Dates
Founded by
Tags
Fun & Games

Hobbies & Activities

Music & Sound

Weird & Obscure
Hashtags
Sources
Talk Like a Grizzled Prospector Day commemorates the start of the California Gold Rush, which began on January 24, 1848, when James Marshall discovered gold while building a saw mill for John Sutter, near what is now Coloma, California. The day has its roots in International Talk Like a Pirate Day, and was inspired by Prospectors Day, which was once held at Knott's Berry Farm each year on January 24. It also was inspired by an episode of the Simpsons with the following exchange:
Bart: That ain't been popular since aught-six, dagnabbit. Homer: Bart, what did I tell you? Bart: No talking like a grizzled 1890's prospector, consarn it.
Common examples of characters talking like grizzled prospectors in popular culture include Dallas McKennon narrating Disneyland's Mine Train Thru Nature's Wonderland and Big Thunder Mountain, Gabby Hayes—both drunk and sober—in many Western films, Gabby Johnson in Blazing Saddles, Will Ferrell as Gus Chiggins on Saturday Night Live, and Walter Huston in The Treasure of Sierra Madre.
Prospectors first came to the Sacramento Valley after Marshall found flakes of gold in the American River near Sutter's Mill, at the base of the Sierra Nevada Mountains. At the time there were less than 1,000 non-native inhabitants in California. Newspapers began reporting the discovery of gold, and by August, 4,000 miners had descended on the area. The first people that came from outside of the territory came by boat, and arrived from Oregon, the Sandwich Islands—soon to be called the Hawaiian Islands, Mexico, Peru, China, and Chili.
In December 1848, President James K. Polk announced a report by Colonel Richard Mason which spoke of the abundance of gold in California; this prompted more prospectors to travel to the territory. Throughout 1849, thousands arrived, either traveling by sea or over land, and became known as '49ers. Mining towns popped up in the area, and with them came shops, saloons, and brothels. Many mining towns became lawless, and San Francisco became an important city in the territory. By the end of 1849, the non-native population had swelled to 100,000. The Gold Rush helped California gain statehood in 1850, and gold discovery peaked in the state in 1852. In all, more than 750,000 pounds of gold were extracted during the Gold Rush.
The implication of a grizzled prospector is of one who has stayed so long searching for gold that their hair has turned gray. Some prospectors refused to quit the profession and continued to live in the Western territories. So, when Bart Simpson mentioned a grizzled prospector from the 1890s, he was referring to a prospector that had stayed more than forty years after the Gold Rush happened, still trying to find gold, or other commodities such as silver, oil, radium, and uranium. Besides a gray beard, the stereotypical grizzled prospector had faded clothes, missing teeth, a pickaxe, and a mule. They had bouts of gold fever, and were suspicious of whoever came close to their claim.
How to Observe Talk Like a Grizzled Prospector Day
Celebrate the day talking like a grizzled prospector. Here are a few words prospectors commonly used, that you could use today:
Dadburn: to curse; e.g.: "Dadburned boll weevil done 'et my crop!"
Hornswoggle: to embarrass, disconcert, or confuse; e.g.: "I'll be hornswaggled!"
Consarn: the entirety of something, also a curse word.
Dumbfungled: all used up; e.g.: "This claim is dumbfungled! There's no gold left!"
Bonanza: a mine with lots of gold.
Borrasca: a mine with no gold.
Baby buggy: wheel barrow.
Muck: to dig with a shovel.
Powder monkey: a miner who used dynamite to make holes.
Johnny Newcome: a miner new to camp.
Blackjack and saw bosom: coffee and bacon.
Paydirt: land rich in gold.
Panned out: if they had found gold while sifting through dirt with a mining pan, then things had "panned out."
Flash in the pan: something shiny in pan that turned out to be nothing, or just a small piece of gold.
Stake a claim: claim a piece of land as your own as a place to search for gold, must stake the land with wooden stakes when you arrive.
The day could also be spent watching films such as The Treasure of Sierra Madre, or old Western films starring Gabby Hayes. A visit to the Sutter's Mill replica and the Gold Discovery and Visitor Center in Marshall Gold Discovery State Park could also be planned. The days' Facebook page could also be explored.
Sponsor
This event does not currently have a sponsor. If you'd like to increase visibility for this event while gaining exposure for yourself or your brand, you can
learn more here
!
Something Wrong or Missing?
We would love to hear from you! Please contact us using
this form
.
Observation Notifications
Would you like to be notified before the next observation?
Sign up here
to be told when notifications are available! You may also add this event directly to your calendar with
this link
.