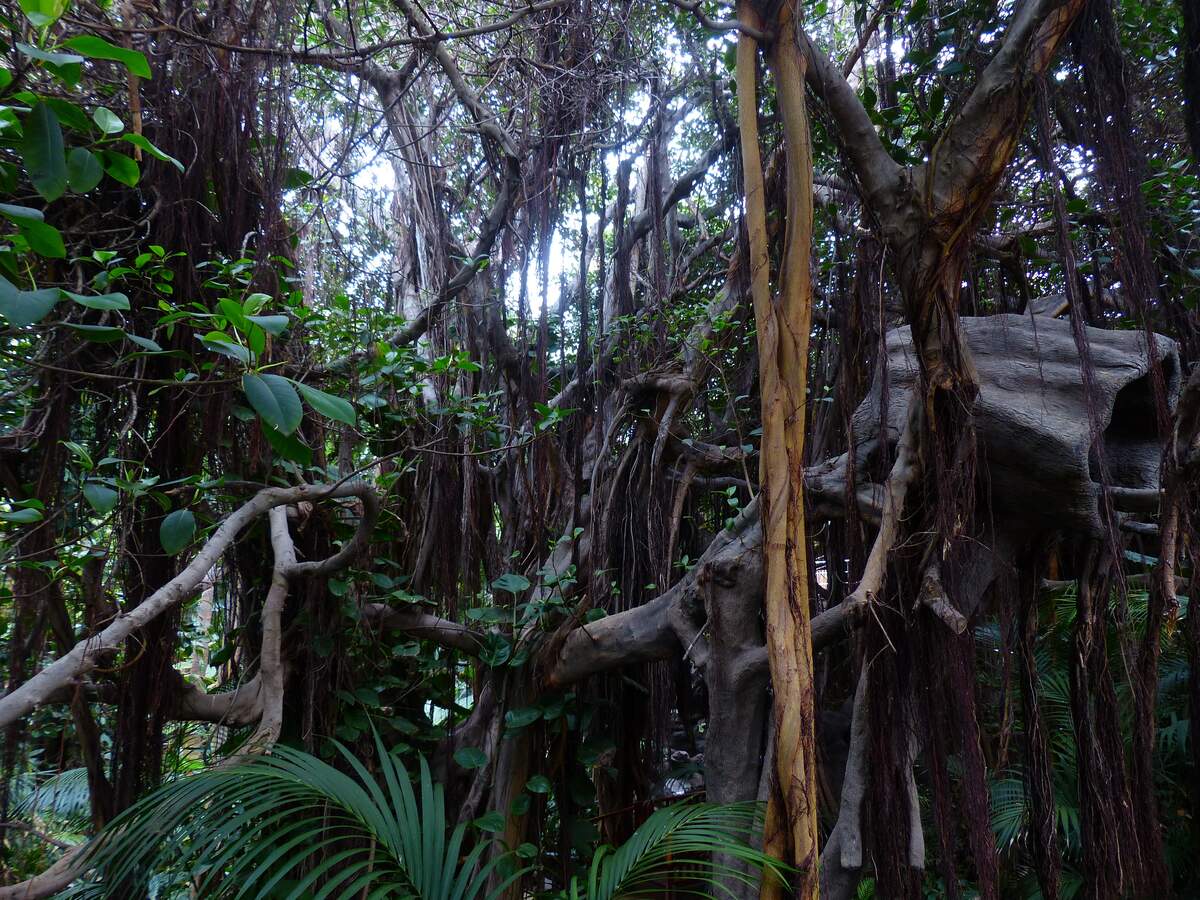 Tarzan Day
Also known as
Observed
Dates
Tags
Famous People & Celebrities

Film & Television

Men
Hashtags
Sources
Today we celebrate Tarzan, the popular tree-swinging and ape-raised character, who made his first appearance on today's date in 1912. Tarzan debuted in the novel Tarzan of the Apes, which was originally published in installments in The All-Story magazine, starting with the October 1912 issue, which came out on August 27. The novel was published in full in 1914. Its author, Edgar Rice Burroughs, was influenced by the Roman myth of Romulus and Remus when writing it. He had held a large series of jobs before starting writing and decided to take up the venture after becoming disappointed with the pulp fiction he had been reading.
Tarzan of the Apes explores a few themes, including the impact of heredity on behavior (Tarzan's heredity conflicts with his environment), racial superiority (the book has been accused of racism), sexuality, escapism, and the concept of civilization. The story starts with an English couple, John and Alice Clayton, marooned in the jungle on the western coast of Africa. Their son John Clayton II is soon born, and by the time he is one, Alice has passed away. John Senior is then killed by Kerchak, the king of the nearby ape tribe.
John Clayton II is taken in by she-ape Kala and is given the name "Tarzan," which means "white skin" in the ape language. Tarzan doesn't realize he is human but knows he has a different appearance than the other apes and is unlike them. Because of this, he often feels alienated. In time, Tarzan finds his parents' cabin and learns about other humans from the books he finds there. Over time, the books allow him to teach himself English. Tarzan becomes a skilled hunter, which makes Kerchak jealous. Kerchak eventually attacks Tarzan, and Tarzan kills him and becomes the new king of the apes.
Tarzan eventually comes into contact with other humans and with Western society. He comes into conflict with an African tribe that settles nearby and kills his ape-mother, Kala. Tarzan then begins raiding their village and playing pranks on them. When Tarzan is about 20, a new party is marooned near him. Nineteen-year-old Jane Porter is with them and becomes the first white woman that Tarzan ever sees. William Cecil Clayton is also with the group. Coincidentally, he is Tarzan's first cousin and had inherited Tarzan's parents' estate.
Paul D'Arnot, a French naval officer, is another member of the group. Tarzan eventually learns French from him and travels with him so he can see Jane again. On his journey, he learns how to act like those in the civilization he will be going to. He learns English as well. Tarzan eventually makes his way to Wisconsin, where Jane is from, and rescues her from a fire. He then finds out that she is engaged to William Clayton. Although Tarzan finds out he is John Clayton II, the rightful heir to the estate that William Clayton inherited, he doesn't take his inheritance back from him. Instead, he conceals his heritage as to not disrupt the happiness of Jane.
Tarzan has appeared in over two dozen books by Burroughs besides Tarzan of the Apes. Some of the books follow different plotlines and have Jane and Tarzan marrying, having a son, moving to England, and moving back to Africa. Tarzan of the Apes received critical acclaim, while many of the subsequent books were panned. Other authors besides Burroughs have also written books about Tarzan. Tarzan has also appeared in films, comics, and in other media.
The first two Tarzan films, Tarzan of the Apes and The Romance of Tarzan, were released in 1918 and were based on the first and second parts of the original novel. The most famous Tarzan film, Tarzan, the Ape Man (1932), stars Johnny Weissmuller, who went on to play the role in 11 other Tarzan films over the next 16 years. Tarzan, the Ape Man was remade in 1959 and 1981. Other film adaptations include Tarzan's Greatest Adventure (1959), Greystoke: The Legend of Tarzan, Lord of the Apes (1984); Tarzan and the Lost City(1998); Tarzan of the Apes (1999); Tarzan(1999); and The Legend of Tarzan(2016). Other Tarzan films have been made that have the character but have no other connection to Burroughs' books. Tarzan has also appeared in various television shows.
Another medium where Tarzan has been quite popular is comics—both comic strips and comic books. Tarzan of the Apes was adapted for a daily comic strip in 1929, and a full-page Sunday strip began in 1931. The daily strip ended in 1972, while the Sunday strip ended in 2000. However, reprints began after the strips ended, and still remain in some newspapers today. There have been many comic books put out by various publishers over the years. Tarzan started running in 1948. From then until 1972 it was published by either Dell Comics or Gold Key Comics. From 1972 through 1977 it was published by DC, and Marvel Comics printed it from 1977 until 1979. It has since been published off and on by various publishers. On Tarzan Day, we celebrate Tarzan with the original book he appeared in, as well as with comics and other forms of media.
How to Observe Tarzan Day
The following are some ideas on how to celebrate the day:
Sponsor
This event does not currently have a sponsor. If you'd like to increase visibility for this event while gaining exposure for yourself or your brand, you can
learn more here
!
Something Wrong or Missing?
We would love to hear from you! Please contact us using
this form
.
Observation Notifications
Would you like to be notified before the next observation?
Sign up here
to be told when notifications are available! You may also add this event directly to your calendar with
this link
.