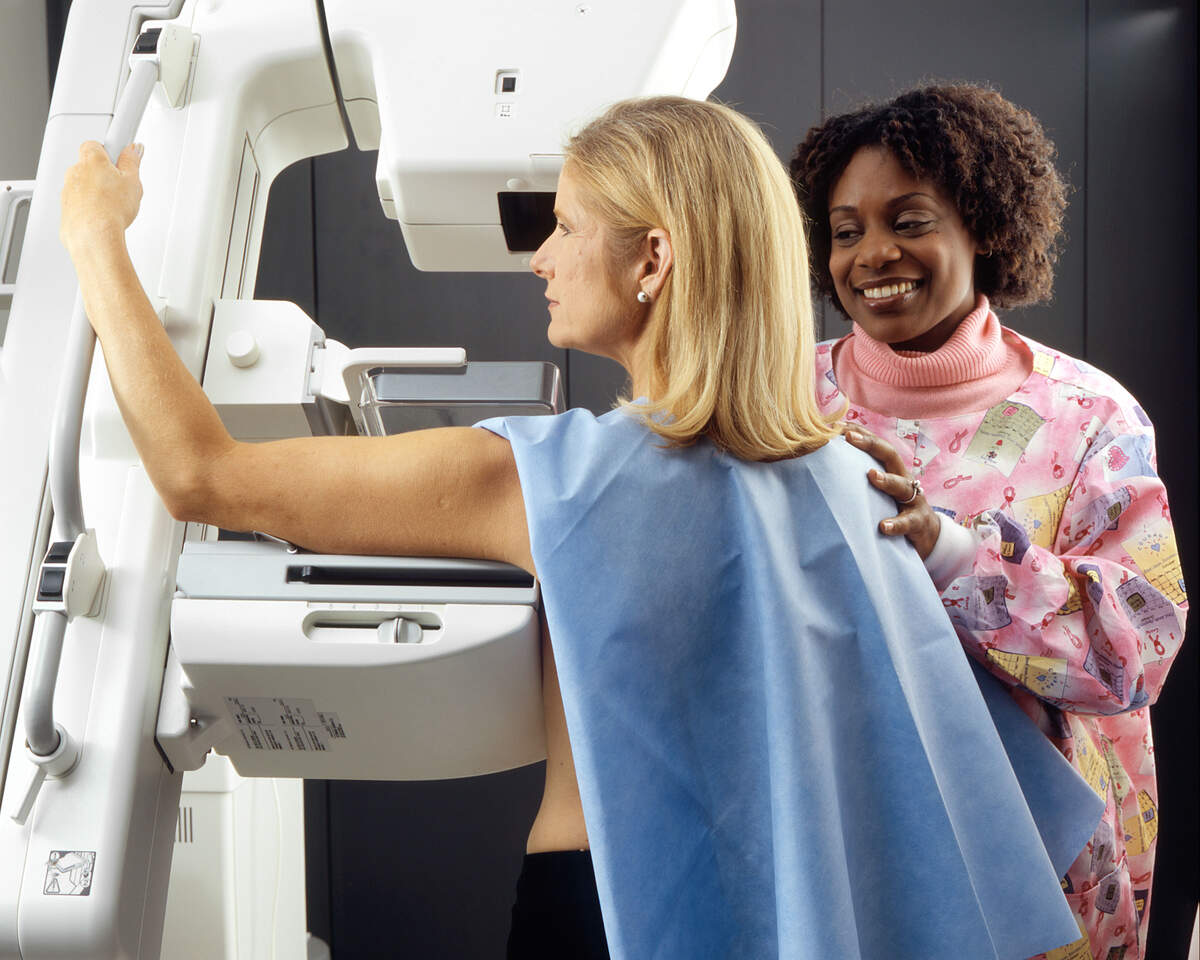 National Mammography Day
Observed
Dates
Founded by
Hashtags
Sources
Taking place during National Breast Cancer Awareness Month, National Mammography Day exists to remind and encourage women to regularly schedule a mammogram, and to talk to their doctor about what interval of time between mammograms is best for them. The day highlights the need for both education about mammograms and access to them. In 1993, Congress designated the day with House Joint Resolution 265, and President Bill Clinton issued a proclamation for the day. Subsequent presidents have issued proclamations for the day as well. Clinton's proclamation said, in part:
I invite the Governors of the 50 States and the Commonwealth of Puerto Rico, the Mayor of the District of Columbia, and the appropriate officials of all other jurisdictions under the American flag to issue similar proclamations. I also ask health care professionals, private industry, advocacy groups, community associations, insurance companies, and all other interested organizations and individuals to observe this day by publicly reaffirming our Nation's continuing commitment to the control of breast cancer.
A mammogram is an x-ray of breast tissue. Mammograms are able to detect cancer in a way other methods may not be able to: breast cancer is sometimes hard to diagnose in early stages, and in some cases, mammograms may detect cancer two years earlier than a woman would detect it by self-examination or a doctor would find it with a clinical breast examination. This is crucial because the risk of death is reduced when cancer is found in its early stages. An early diagnosis means a better chance for successful treatment: mortality may be reduced by up to 40% with early diagnosis and treatment.
In the mid-1990s, the common-held belief was that women ages 40 and up should have an annual mammogram. In the twenty-first century, the age at which women should get a mammogram—and how often they should get one—has been debated. For example, in 2009, the U.S. Preventive Services Task Force (USPSTF) said that women should get mammograms starting at age 50 instead of 40 and that if they aren't at an elevated risk for the disease they only need to get one every other year instead of every year. This recommendation was not embraced by the American Cancer Society and the National Cancer Institute. The USPSTF argued that getting mammograms at an earlier age didn't make a substantial difference in cancer detection and that it increased the chances of false positives. Conversely, some studies have shown that earlier screening does save lives.
Breast cancer is the most common cancer among women, with one in eight getting it, and it is the most deadly cancer for women after lung cancer. More than 250,000 women are diagnosed with breast cancer in the United States each year, and more than 40,500 die from it. There are over 3.3 million breast cancer survivors in the United States. The death rates from breast cancer have been going down since around 1990 due to numerous factors, such as better screening, early detection, increased awareness, and improved treatment options.
There are a few factors that can put women at a higher risk for the disease: having the breast cancer gene BRCA 1 or 2, having dense breasts, having high levels of estrogen, having had radiation exposure, being a smoker, being an excessive drinker, and being someone who has a first-degree relative—such as a mother, sister, or daughter—who has had breast cancer. The consensus is that women with these high-risk factors should begin getting annual mammograms before the age of 50. The chances of getting the disease increases as a woman ages. The likelihood of getting the disease can be mitigated with a healthy diet, regular exercise, and the avoidance of smoking and excessive drinking. Still, everyone is at risk to get breast cancer.
Cancer is present when abnormal, malignant cells grow and invade healthy cells. Breast cancer starts in the cells of the breast, where a lump—also known as a growth or tumor—forms. The cancer can then spread, or metastasize, to other parts of the body via the blood vessels or lymph vessels. When it begins damaging other tissues and organs, it is known as metastasis.
Although most people affected by breast cancer are women, a small portion—less than 1%—of those who have it are men. About one in a thousand men get it, and it is usually signified by a hard lump underneath the nipple. Men with the disease have a higher mortality rate than women because they are less likely to assume they have it, so they often put off getting checked for it. The focus of National Mammography Day may be on women, but these statistics show us that everyone may be affected by the disease, meaning that the holiday can be observed by everyone.
How to Observe National Mammography Day
The day is centered around increasing education about and access for mammograms. Mark the day by talking to others about the importance of early detection of breast cancer and the role of mammograms in early detection. Encourage women you know to talk to their doctors about mammograms. You could also help raise awareness and help expand access to mammograms by donating to groups such as the National Breast Cancer Foundation or the American Cancer Society. It is also a fitting day to wear pink, which can also help raise awareness.
This is an ideal day to focus on your own health as well, and to consider when you should be getting a mammogram. Should you get one annually or biennially? Should you start getting them at the age of 40 or at 50? Ultimately, you should talk to your doctor when considering when to get mammograms, and you should take into account your risk factors. If you don't know where to get a mammogram or can't afford one, check with the National Cancer Institute, the American College of Radiology, the American Cancer Society, or the National Breast and Cervical Cancer Early Detection Program. Today and throughout National Breast Cancer Awareness Month, some radiologists provide discounted or free mammogram screenings. The National Breast Cancer Foundation has created two guidebooks, Healthy Living and Personal Risk Guide and 3 Steps to Early Detection, which also may be useful. Additionally, the Breast Cancer Risk Calculator from the Breast Cancer Surveillance Consortium can help you assess your risk. Focusing on a healthy diet, regular exercise, and the avoidance of smoking and excessive drinking are some other things you can consider today, as you think about going forward after the holiday.
Sponsor
This event does not currently have a sponsor. If you'd like to increase visibility for this event while gaining exposure for yourself or your brand, you can
learn more here
!
Something Wrong or Missing?
We would love to hear from you! Please contact us using
this form
.
Observation Notifications
Would you like to be notified before the next observation?
Sign up here
to be told when notifications are available! You may also add this event directly to your calendar with
this link
.