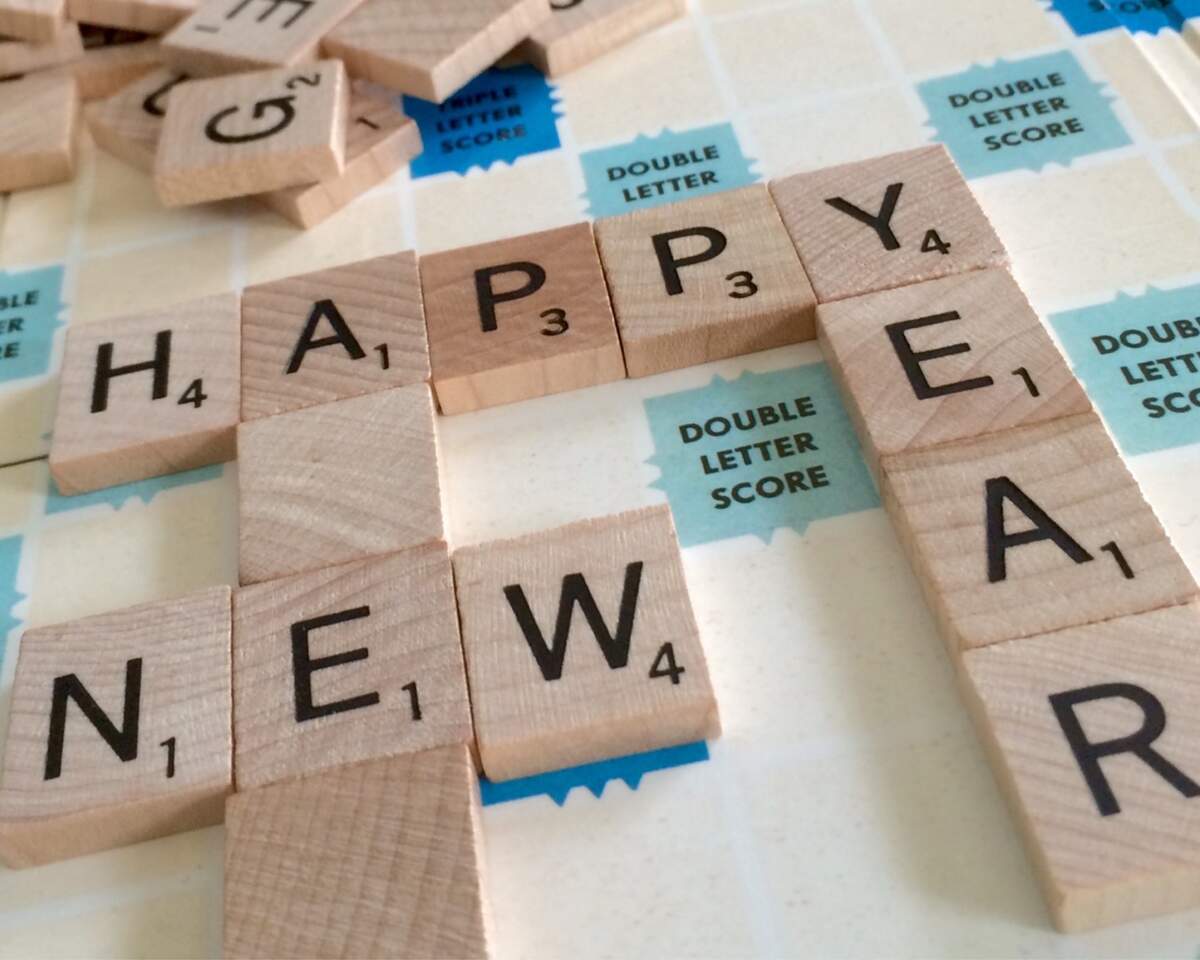 New Year's Eve
New Year's Eve takes place on the last day of the Gregorian calendar. The first New Year's Eve festivities date back approximately 4,000 years, to the time of ancient Babylon; Babylonians celebrated the new year during the first new moon after the vernal equinox, in late March. During antiquity, the first days of the new year were celebrated at different times around the world, and the day was usually tied to an agricultural or astronomical event. For example, Egyptians celebrated their new year as the Nile flooded, and the Chinese New Year has long begun with the second new moon after the winter solstice.
In 46 BCE, Julius Caesar consulted with prominent astronomers and mathematicians, and introduced the Julian calendar, which closely resembles the Gregorian calendar. He made January 1 the first day of the year, partly to honor Janus, the Roman god of beginnings. At the time, the new year was celebrated by offering sacrifices to Janus, decorating homes with laurel branches, the attendance of parties, and the exchanging of gifts. During the Middle Ages, Christian leaders in Europe changed the date of New Year's celebrations to coincide with religious holidays such as Christmas and the Feast of Annunciation. In 1582, New Year's was reestablished to follow the Gregorian calendar by Pope Gregory XIII.
In modern times, New Year's Eve is celebrated in various ways around the world. Many people in Spain and Spanish speaking countries eat a dozen grapes right before midnight, to symbolize their hopes for the following months. Ring shaped cakes and pastries are eaten in some countries, which signify that the year has come full circle. Legumes are eaten in various countries, which symbolize coins, and a hope for financial success in the upcoming year; lentils are popular in Italy, and black eyed peas are a favorite in the southern United States. Other popular festivities that cross international boundaries include the watching of fireworks and the singing of songs.
New Year's Eve is not a federal holiday in the United States, but it is recognized by some states. Some organizations and stores are closed, offer limited services, or close early; schools are almost always closed. New Year's Eve events in the United States began to gain prominence in the early 20th century. Many Americans celebrate the day and evening with parties at home and by attending public events at various places and entertainment venues. Often celebrations go long past midnight, into New Year's Day.
The most prominent public celebration in the United States is the "ball drop" in Times Square in New York City, which has been held each year since 1907, except for a few years during World War II. Celebrations first took place in Times Square in 1904, sans a ball drop. Following the banning of fireworks in 1907, after hot ashes had fallen into the streets, Adolph Ochs, a publisher for the New York Times, wanted to replace them with something. The Times Square ball was inspired by time balls, which signaled to sailors on the seas; sailors set their chronometers after observing time balls with a spyglass. The first time balls were installed in Portsmouth, England, in 1829, and the first in the United States was installed in Washington, D.C., in 1845. The inaugural Times Square ball was made of wood and iron, and was made up of one hundred 25-watt light bulbs. As of 2017, the Times Square ball weighs 11,875 pounds, is twelve feet in diameter, is made up of 2,688 Waterford Crystal triangles, and has 32,256 LED lights. It takes the ball sixty seconds to drop down a seventy foot poll to the top of the roof on One Times Square, where it lands as midnight strikes. Similar events are held in towns and cities around the country. The surrounding geography, culture, and history inspires what is dropped as the new year begins—animals, fruit, vegetables, automobiles, and industrial machinery have all been used. Atlanta has a "peach drop" as Georgia is the peach state; Brasstown, North Carolina, lowers a live possum in a glass enclosure; and Port Clinton, Ohio, drops a six hundred pound walleye.
In 1928, Guy Lombardo and his band, The Royal Canadians, began playing an annual New Year's Eve event at New York's Waldorf-Astoria Hotel. Up until 1956 the event was broadcasted on the radio, and from 1956 until 1976 it was broadcasted on television, along with coverage of the ball drop. Lombardo's group were most known for their playing of "Auld Lang Syne," which they helped turn into the standard song of New Year's Eve. "Auld Lang Syne" was a Scottish poem put to paper by Robert Burns in 1788. The melody is from an even older Scottish folk song. The literal translation of the song is "old long times," meaning something close to "once upon a time." The song first became used at British and Scottish funerals, farewells, and group celebrations, before Lombardo began playing it in the United States.
"New Year's Rockin' Eve" debuted on NBC in 1973, moved to ABC in 1975, and was hosted by Dick Clark for over thirty years. It was Clark's intention that it would be a younger alternative to Lombardo's big band music. Central Park's Midnight Run is another New York City tradition, where fireworks are shot off, and a race around the park begins at midnight. Some other larger cities that now hold large public New Year's Eve celebrations include Las Vegas, Los Angeles, and Chicago. Major theme parks such as Disney World and Disneyland also hold celebrations.
In the Catholic Church, January 1 is a day honoring the Virgin Mary, where a mass is attended. A vigil Mass is often held the night before on New Year's Eve. Many other Christian churches have "Watch Night" services, which are services that go past midnight. Attendees give thanks for the blessings of the previous year, and pray for blessings in the year ahead. These services trace their roots back to John Wesley, the founder of Methodism.
How to Observe New Year's Eve
There are many ways you could celebrate the day and evening. Gather with family or friends at a home, find a public event, or go to an establishment that is having a New Year's Eve party, where there may be music, dancing, drinks, and food. If you are celebrating at someone's house, you could bring along a snack or a bottle of Champagne. Watch the ball drop and other coverage of the new year on television, or ring in the new year by setting off your own fireworks and singing "Auld Lang Syne." If you are feeling more contemplative you could write new year's resolutions, detailing things you hope to accomplish in the following year, or you could attend a church service or Mass.
Sponsor
This event does not currently have a sponsor. If you'd like to increase visibility for this event while gaining exposure for yourself or your brand, you can
learn more here
!
Something Wrong or Missing?
We would love to hear from you! Please contact us using
this form
.
Observation Notifications
Would you like to be notified before the next observation?
Sign up here
to be told when notifications are available! You may also add this event directly to your calendar with
this link
.