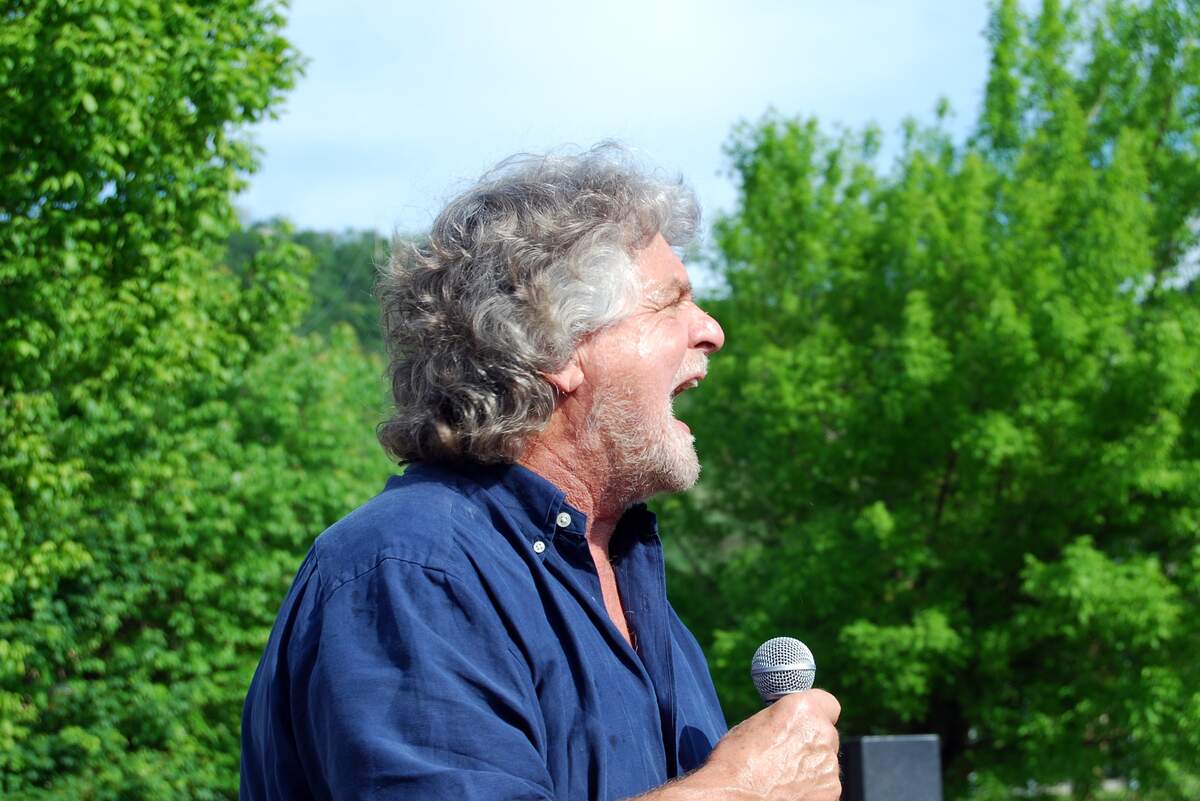 Curmudgeons Day
A curmudgeon is a cantankerous, difficult, and bad-tempered person, who is usually also an old man. They are celebrated on Curmudgeons Day, which takes place on the birthday of W.C. Fields, a comedian and actor who was known for his curmudgeonly demeanor. On Curmudgeons Day, people act as curmudgeons, celebrate curmudgeons they know, and celebrate W.C. Fields.
W.C. Fields was born as William Claude Dukenfield on January 29, 1880, in Darby, Pennsylvania, just outside of Philadelphia. He took on his new name when he began working in vaudeville in 1898. Throughout his career, he was known for portraying anti-social and cantankerous characters in his stage and screen roles, and his real-life persona wasn't too far removed from this demeanor. He was also known for his affinity for alcohol, which ultimately had a hand in his declining health and eventual demise at the age of 66. Today he is often placed in the same class as comedic luminaries Charlie Chaplin and Buster Keaton.
Fields' origin stories are clouded in myth and were propelled by the man himself. He claimed he ran away from home at the age of 11 after his drunken father beat him over the head with a shovel, and after he had gotten back at him by dropping a wooden box on his head. He said he became a juggler on an Atlantic City pier at the age of 13 and said he would sometimes pretend to drown so that his employers would stage a fake rescue to bring in customers. There was a grain of truth to his stories: He sometimes ran away from his father's house, and retreated to his grandmother's, and he did learn to juggle at an early age, but showcased his talent in a church and at local theaters.
When he entered vaudeville in 1898, his shtick was to pretend he lost items when he was juggling. Within a few years, some were calling him the world's best juggler, and he was headlining shows across the United States and Europe. He made appearances at Buckingham Palace in London and Folies Bergère in Paris and even made stops in Australia and South Africa.
He was part of the Ziegfeld Follies from 1915-1921 and made some appearances with them until 1925. His Broadway debut was in the 1923 musical comedy Poppy, in which he eschewed honesty and hard work. He would play similar roles in years to come.
In 1915, Fields made his first film, a silent short called Pool Sharks. He continued to make silent films, but it was with sound that his stature grew, as his many off-kilter phrases and unconventional use of language could be showcased. With four comedy shorts, including the risqué The Dentist, as well as The Pharmacist, Fields' comedy came into its own. In his films, he often came across as a curmudgeon, con man, and henpecked husband. In all, he starred in more than 40 films, many of which he wrote. Some of his more noteworthy films include Sally of the Sawdust, The Bank Dick, My Little Chickadee, Tillie and Gus, It's a Gift, You Can't Cheat an Honest Man, Man of the Flying Trapeze, and Never Give a Sucker an Even Break.
Towards the end of his career, he also did work in radio, appearing on The Chase and Sanborn Hour with ventriloquist Edgar Bergen and his dummy, Charlie McCarthy. His drinking eventually took a toll on his body, and ultimately helped lead to his demise. An avowed atheist, Fields died on Christmas Day in 1946.
How to Observe Curmudgeons Day
One way to celebrate the day is to act like a curmudgeon. What better way to do so than to use some of W.C. Fields' phrases? Here are a few you could mutter:
Start every day off with a smile and get it over with.
I like children—fried!
Children should neither be seen nor heard from, ever again.
I am free of all prejudices. I hate everyone equally.
I never vote for anyone. I always vote against.
Chances are that you know someone who is a curmudgeon, and today you could tell them that you are thankful for their crusty demeanor. More than anyone else, you should celebrate the archetypal curmudgeon, W.C. Fields. You could watch one of his many films:
You could also read a book about W.C. Fields. There have been other films that feature curmudgeons that you could watch as well. Some examples include the character Ebenezer Scrooge in A Christmas Carol, Walter Matthau and Jack Lemmon in Grumpy Old Men, Walter Matthau in Dennis the Menace, and Clint Eastwood in Gran Torino.
Sponsor
This event does not currently have a sponsor. If you'd like to increase visibility for this event while gaining exposure for yourself or your brand, you can
learn more here
!
Something Wrong or Missing?
We would love to hear from you! Please contact us using
this form
.
Observation Notifications
Would you like to be notified before the next observation?
Sign up here
to be told when notifications are available! You may also add this event directly to your calendar with
this link
.