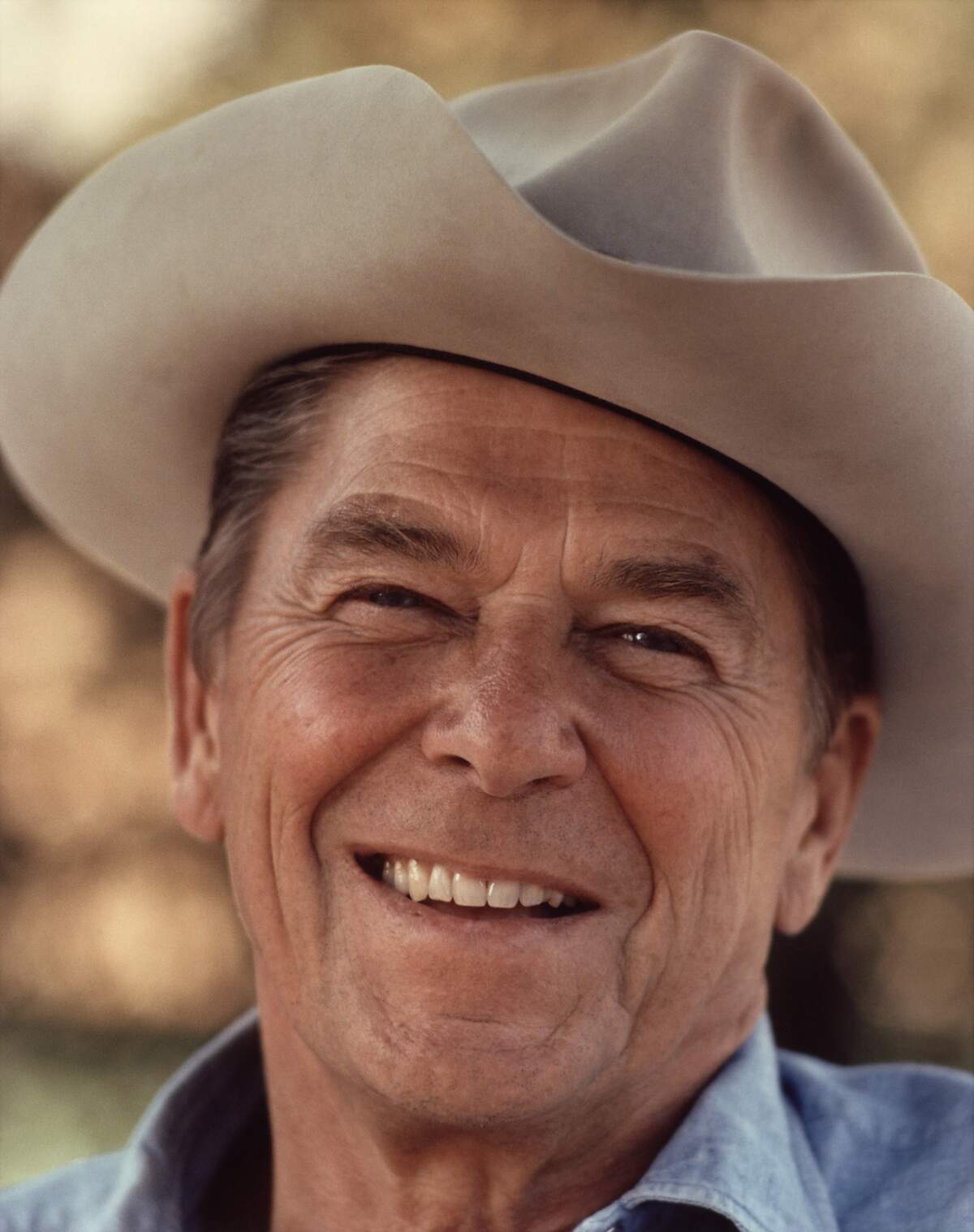 Ronald Reagan Day
Observed
Dates
Hashtags
Sources
Ronald Reagan Day is held on February 6, on the anniversary of the birth of Ronald Reagan. A number of governors from California, the state where Ronald Reagan served as governor, have proclaimed the day. Governor Gray Davis did this in 2002 and 2003, and his successor, Arnold Schwarzenegger, did it from 2004 through 2010. On February 3, 2010, California State Senator George Runner introduced Senate Bill 944, a bill to create a permanent Ronald Reagan Day in California. The bill designated each February 6 as Ronald Reagan Day, required the governor to annually proclaim the day, and "encourage[d] public schools and educational institutions to engage in exercises remembering the life of Ronald Reagan, as specified." It encouraged the schools and educational institutions to recognize Reagan's accomplishments and familiarize pupils with the contributions he made to California.
The Senate approved the bill on April 8, 2010, with a vote of 34 to 0, and it was approved by the Assembly on June 28, 2010, with a vote of 66 to 0. Governor Schwarzenegger signed the bill on July 19, 2010. The first Ronald Reagan Day following the legislation was on February 6, 2011, on what would have been Ronald Reagan's 100th birthday. Per the legislation, Jerry Brown, California's governor following Schwarzenegger, proclaimed the day. By coincidence, Brown had been governor right after Reagan in the 1970s, and his father, Pat Brown, had been governor prior to Reagan.
Ronald Reagan Day has been observed elsewhere in the United States. A number of localities have declared the day. For example, Dixon, Illinois, a small city where Reagan lived as a youth, declared a Ronald Reagan Day on February 6 as far back as 1990. Additionally, the Ronald Reagan Legacy Project, a project of Americans for Tax Reform, reaches out to all governors each year requesting them to issue a Ronald Reagan Day proclamation. In 2003, governors in 14 states issued proclamations. Governors did so in 21 states in 2011, in 40 states in 2013, and in 25 states in 2022.
Ronald Wilson Reagan was an actor, governor, and president of the United States. A conservative icon known as the "Great Communicator," Reagan was born on February 6, 1911, in the small village of Tampico, Illinois, to Nelle Clyde Wilson Reagan and John Edward "Jack" Reagan, a shoe salesman. Reagan grew up in a number of small towns in Illinois. In 1920, the family moved to Dixon, and in 1928 Reagan graduated from Dixon High School. He had been president of the student body, an athlete, and a participant in school plays. During his summer months in Dixon, he worked as a lifeguard. Following high school, Reagan enrolled in Eureka College in Illinois on an athletic scholarship. There he was captain of the swim team, played football, ran track, acted in school productions, and was student council president. Following his graduation, he became a sports announcer in Iowa.
In 1937, while covering the Chicago Cubs' spring training season in California, Reagan did a screen test for Warner Brothers. Warner liked what they saw and signed Reagan to a seven-year contract. Later that year, he played a radio news reporter in Love is on the Air, his first film. He starred in more than 50 films over the next 30 years, including Knute Rockne, All-American and Kings Row. During the war years, he was not allowed to take part in combat duty because of his poor eyesight, so he aided the war effort by making Army training films.
Actress Jane Wyman became Reagan's wife in 1940. They had one daughter, Maureen, and an adopted son, Michael. Wyman and Reagan divorced in 1948. Reagan was president of the Screen Actors Guild (SAG) from 1947 to 1952, and from 1959 to 1960. During his first stint, he met Nancy Davis, and the couple married in 1952. They had two children, Patricia and Ronald.
From 1954 to 1962, Reagan hosted The General Electric Theater, a weekly television drama series. As part of his duties, he traveled the country as a public relations representative for General Electric, which led to him giving pro-business talks that railed against big government and wasteful spending. It was during his time as a host that Reagan's politics shifted, and the Democrat who had voted for Franklin Roosevelt and Harry Truman became a Republican. He entered the national political spotlight in 1964 when he gave a televised speech for Republican presidential nominee Barry Goldwater, which was titled "A Time for Choosing."
Reagan won the California governorship in 1966, and again in 1970. He unsuccessfully tried for the Republican presidential nomination in 1968 and 1976, but won it in 1980, and defeated President Jimmy Carter in the general election, with an electoral vote of 489 to 49, to become the 40th president of the United States. At the age of 69, Reagan was the oldest person ever elected to the presidency at the time. He served two terms, from 1981 to 1989, with George H.W. Bush at his side as vice president.
On March 30, 1981, just months after becoming president, a would-be assassin's bullet struck Reagan, piercing his lung and just missing his heart. Immediately after he was shot, the secret service shielded him and pushed him into the presidential limousine. Three others were also hit with bullets during the attack. Reagan later joked to the first lady, "Honey, I forgot to duck." He was back at work within a few weeks.
The economy was in rough shape when Reagan became president, particularly because of inflation. In his inaugural speech, Reagan held firm to his small-government convictions, saying: "In this present crisis, government is not the solution to our problems; government is the problem." Reagan cut taxes with the intent of fostering economic growth. Indeed, by 1983 the economy had begun to recover and stayed strong for the rest of Reagan's time in office. However, critics said Reagan's policies benefited the rich and led to budget deficits and greater national debt. Reagan also increased defense spending, pushed for the reduction of some social programs, and pushed to deregulate business.
An important accomplishment of Reagan's first term was the appointment of Sandra Day O'Connor to the U.S. Supreme Court in 1981. O'Connor was the first woman appointed to the court. Reagan sent a peacekeeping force of 800 U.S. troops to Lebanon following Israel's invasion of the country in June 1982. In October 1983, a Marine barracks in Beirut was attacked by suicide bombers, and 241 Americans were killed. The Reagan Doctrine called for aid to anticommunist movements around the world. One example of its implementation was the sending of troops to Grenada in October 1983, following its takeover by Marxist rebels. That same year, Reagan announced the Strategic Defense Initiative (SDI), a defense system proposed to counter Soviet missiles from space.
Reagan was reelected in a landslide in 1984. He defeated former Vice President Walter Mondale, winning 49 of 50 states and 525 of 538 electoral votes. The Iran-Contra affair—an arms-for-hostages deal with Iran—sullied Reagan's second term. Still, Reagan is credited for hastening the end of the Cold War, largely because of efforts during his second term. In 1987, Reagan worked with Soviet leader Mikhail Gorbachev and negotiated a nuclear arms reduction agreement with the Soviet Union, which banned intermediate-range nuclear missiles. Reagan gave his famous Berlin Wall speech the same year, where he told Gorbachev to tear the wall down. Within a few years, it stood no more.
After leaving the presidency, the Reagans lived in Los Angeles. The Ronald Reagan Presidential Library & Museum was opened in 1991 in Simi Valley, California. In November 1994, Reagan wrote a letter to the public, revealing he had been diagnosed with Alzheimer's. He succumbed to the disease at his home on June 5, 2004, at the age of 93. Following a state funeral in Washington, D.C., he was buried at his library. Nancy was buried next to him after she passed away in 2016. Reagan is viewed as a hero by many Republicans and is often respected by those across the aisle as well. Today he is honored on the anniversary of his birth with Ronald Reagan Day!
How to Observe Ronald Reagan Day
There are many ways to observe Ronald Reagan Day:
Visit the Ronald Reagan Presidential Library & Museum.
Visit the Birthplace of Ronald Reagan in his hometown of Tampico, Illinois.
Vist Reagan's boyhood home in Dixon, Illinois.
Visit another site named in Reagan's honor.
Schools and educational institutions may recognize Ronald Reagan and educate students on his accomplishments.
Check for any Ronald Reagan Day events being held near you.
Become involved with the Ronald Reagan Presidential Foundation & Institute.
Watch a documentary about Reagan such as Reagan or The Reagans.
Watch a feature film about Reagan such as The Reagans or Reagan.
Watch a film Reagan starred in such as Knute Rockne, All-American, The Killers, Hellcats of the Navy, Kings Row, Dark Victory, or Santa Fe Trail.
Read a biography on Reagan such as Reagan: The Life or President Reagan: The Role of a Lifetime.
Read Reagan's autobiography, An American Life.
Watch clips of Reagan online, such as the "A Time for Choosing speech," Reagan's first inaugural address, the Challenger disaster speech, the Berlin Wall speech, Reagan's farewell address, the opening ceremonies at the Ronald Reagan Presidential Library & Museum, or Reagan's funeral.
Exclusive Content
Enjoying Checkiday? It takes a lot of support from fans like you to run a free website. For exclusive content and other perks, please consider supporting us on
Patreon
. Thank you!
Sponsor
This event does not currently have a sponsor. If you'd like to increase visibility for this event while gaining exposure for yourself or your brand, you can
learn more here
!
Something Wrong or Missing?
We would love to hear from you! Please contact us using
this form
.
Observation Notifications
Would you like to be notified before the next observation? Add this event directly to your calendar with
this link
. You may also
sign up here
to be told when other notifications are available!