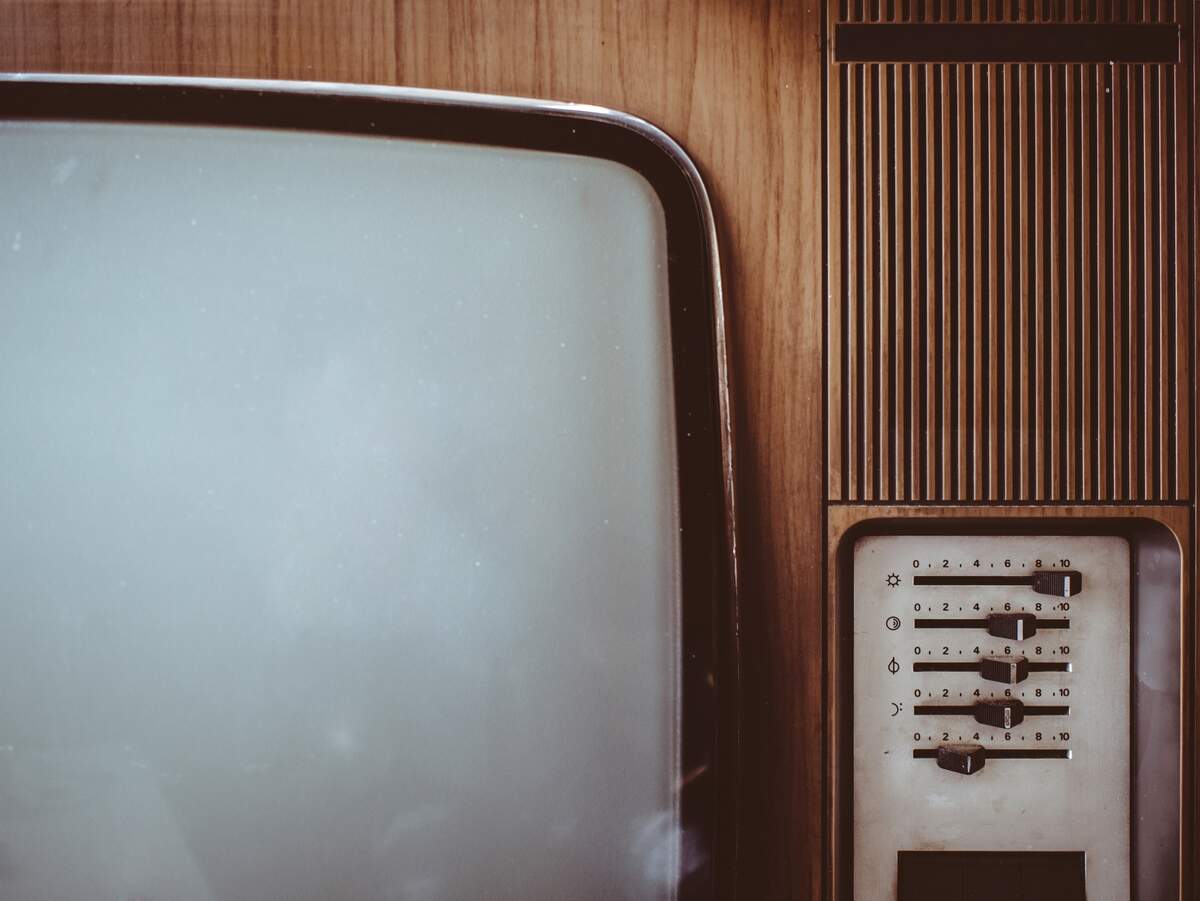 World Television Day
Observed
Dates
Founded by
Hashtags
Sources
World Television Day celebrates television and the communication and globalization that it represents. The United Nations General Assembly established World Television Day on November 21 "in recognition of the increasing impact television has on decision-making by bringing world attention to conflicts and threats to peace and security and its potential role in sharpening the focus on other major issues, including economic and social issues."
World Television Day was established through Resolution 51/205, announced on December 17, 1996. The resolution invited all UN Member States to observe the day "by encouraging global exchanges of television programmes focusing, among other things, on such issues as peace, security, economic and social development and the enhancement of cultural exchange." November 21 was chosen as the holiday's date to commemorate the date of the first World Television Forum, which the United Nations held on November 21–22, 1996. Leading media figures met at the forum to discuss the growing significance of television and how it could augment mutual cooperation.
An electronic television system was designed by Philo Taylor Farnsworth and first demonstrated on September 7, 1927, in San Francisco. The system coded moving images into radio waves—scanning them with a beam of electrons—and turned them back into a picture on a screen. The company that dominated radio, RCA, which owned two National Broadcasting Corporation (NBC) networks, invested $50 million to develop television. They televised the opening of the New York World's Fair in 1939, which included a speech by President Franklin D. Roosevelt, who thus became the first president to appear on television. Later in 1939, RCA paid to use Farnsworth's patents. That same year, they began selling television sets with 5 by 12-inch picture tubes and began broadcasting programs, including the first-ever-televised baseball game on May 17, 1939, between Columbia and Princeton universities. Just one camera was used to capture the game.
In 1941, RCA's main competitor, the Columbia Broadcasting System (CBS), began broadcasting two 15-minute newscasts on its New York television station. Also in 1941, the FCC ruled that NBC had to sell its second radio station. This was upheld by the Supreme Court in 1943, and the second network became the American Broadcasting Company (ABC); they got started in television in the early 1950s. Early television had poor picture quality, and advances were slowed by World War II, a struggle over wavelength allocations with a new type of radio called FM, and a fight over government regulation.
Commercial television began in earnest in 1947. Some early television programs were The Texaco Star Theater, hosted by Milton Berle, Amos 'n' Andy, The Jack Benny Show, children's program Howdy Doody, and the news shows CBS TV News and Camel News Caravan, broadcast on NBC and sponsored by Camel cigarettes. As time progressed, television largely supplanted radio. Along the way, many television programs made the transition from radio. Between 1946 and 1951, the number of television sets in America went from 6,000 to 12 million, and half of homes in the United States had a television set by 1955.
Two long-lasting shows, Today and The Tonight Show, debuted on NBC in 1952 and 1954, respectively. Disneyland and The Mickey Mouse Club became the first successes for ABC. Several dramatic anthologies, such as Kraft Television Theater, Studio One, The U.S. Steel Hour, and Playhouse 90 were produced by CBS and NBC and were at their height in the 1950s. I Love Lucy was one of the most popular shows of the 1950s. Quiz shows, such as The $64,000 Question, were also popular. Television news gained more acclaim when The Huntley-Brinkley Report debuted on NBC in 1956. It was followed—and then surpassed in popularity—by The CBS Evening News With Walter Cronkite, which was on the air from 1962 to 1981.
Color television came to prime time in the mid-1960s. The "Big Three" networks dominated television in the 1960s and '70s, and the focus was on maintaining a wide audience, so the networks produced simple shows, such as simple comedies like The Beverly Hillbillies. Beginning in 1971, Norman Lear's All in the Family challenged this precedent, with a more realistic angle, by taking on more serious topics like war, sex, and race. Situation comedies, usually a half-hour in length, focused on families, neighbors, or a group of coworkers, while dramas, usually an hour in length, had detectives, police, lawyers, doctors—and in the early years, cowboys—as protagonists. Daytime television consisted of soap operas and quiz shows, as well as talk shows, which began covering until-then forbidden topics in the 1980s.
There already were local educational nonprofit stations across the United States in the 1960s, but in 1967 the Carnegie Commission report recommended the creation of a noncommercial public television network based around these stations. Congress responded by creating the Public Broadcasting System (PBS) that year. The key PBS stations are scattered around the country, and there are over 300 PBS stations in total. Some of the most important programs that PBS has produced are Sesame Street, which debuted in 1969, and the PBS Newshour, which formerly was The MacNeil/Lehrer NewsHour and then The NewsHour with Jim Lehrer. Funding for public television comes from three main sources: viewer donations, congressional appropriations, and private corporations.
The rise of cable challenged the Big Three's dominance. There were more than 80,000 cable subscribers in New York City in 1971, and networks specifically designed for cable debuted shortly after. Time Inc.'s Home Box Office (HBO) came on the air in 1975, and Ted Turner's station, which would become known as WTBS, sent out its signal in 1976. In 1979, C-SPAN, ESPN, and Nickelodeon debuted. Ted Turner's Cable News Network (CNN) arrived in 1980. The number of cable channels grew in the 1980s, and even more so in the 1990s, as cable technology improved and satellite television started.
Home videocassette recorders were widespread in the 1980s. Viewers could record and watch television programs at a time of their choosing. They also could rent and watch movies in their homes. Televisions also began being used to play video games in the 1980s. There was an expansion of broadcast networks, with Fox going on the air in the 1980s, and UPN and WB doing so in the 1990s.
In the late 1990s, 98 percent of the homes in the United States had one or more television sets, and the sets were on average for more than seven hours a day. High-definition television (HDTV) first aired in 1998. As the twenty-first century progressed, smart televisions equipped with the internet were used to stream a wide variety of television programs. Since it was first demonstrated in 1927, with its many shifts and changes over the decades, television has remained an essential medium for communication and a catalyst for globalization, and we celebrate it for these qualities on World Television Day.
How to Observe World Television Day
It's an excellent day to watch television. Choosing shows that focus on "issues as peace, security, economic and social development and the enhancement of cultural exchange" are most appropriate, since the resolution that created World Television Day encouraged the global exchange of these types of programs. Some ways you could do this are by watching news programs and documentary series about cultures, global politics, travel, and food.
Another way to spend the day is to watch one of the best television programs of all time. You could pick a show to watch from a list like "The 100 Greatest TV Shows of All Time" or "All-TIME 100 TV Shows."
Use your television to watch a documentary about the history of television.
Read a book about television history.
Buy a new television.
Subscribe to a new television service.
Exclusive Content
Enjoying Checkiday? It takes a lot of support from fans like you to run a free website. For exclusive content and other perks, please consider supporting us on
Patreon
. Thank you!
Sponsor
This event does not currently have a sponsor. If you'd like to increase visibility for this event while gaining exposure for yourself or your brand, you can
learn more here
!
Something Wrong or Missing?
We would love to hear from you! Please contact us using
this form
.
Observation Notifications
Would you like to be notified before the next observation? Add this event directly to your calendar with
this link
. You may also
sign up here
to be told when other notifications are available!