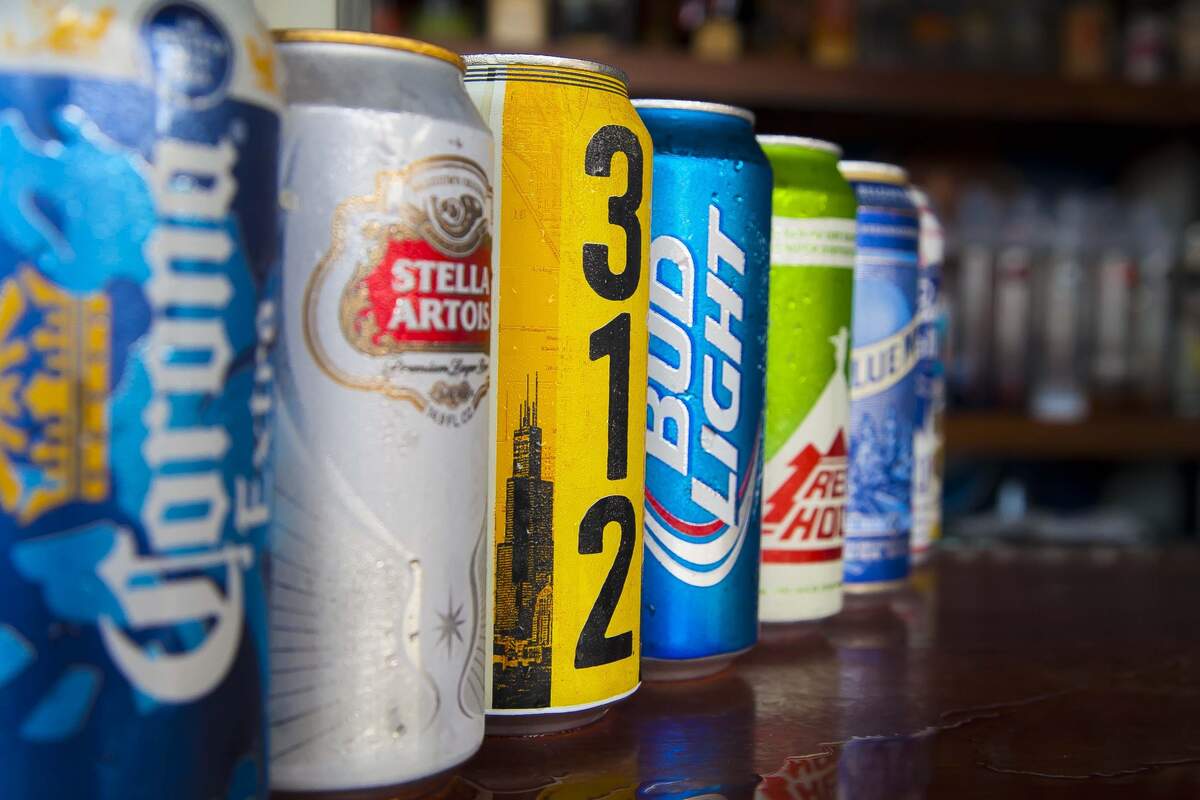 National Dive Bar Day
Observed
Dates
Founded by
Hashtags
Sources
National Dive Bar Day, founded by Seagram's 7 Crown, honors dive bars. The date of July 7 was chosen for the observance because it also honors "the quintessential dive bar drink," the 7&7, which is made with Seagram's 7 Crown and 7 Up. As part of the inaugural celebration in 2018, Seagram's 7 Crown made a $25,000 donation to the National Trust for Historic Preservation, in an effort to recognize, celebrate, and help save historic dive bars across the United States. Seagram's 7 Crown also hosted events at seven dive bars in the country on the day.
Definitions vary as to what a dive bar is. Dive bars are generally considered to be dingy, working-class bars, although people from all social stratifications are welcome to frequent them. The term shouldn't be overused: not every single small bar is a dive bar, and many bars that aren't dives are wrongly labeled as such. One definition from Urban Dictionary calls a dive bar "A well-worn, unglamorous bar, often serving a cheap, simple selection of drinks to a regular clientele." They aren't particularly clean, they aren't hip, and they aren't highbrow—they are called dives because they exist underneath society.
Many dive bars have a pool table and a jukebox, but they usually don't have a food menu, craft beer, or T-shirts with their name on them for sale. They are the type of place where one might have a shot and a beer, or perhaps a 7&7. Many start out as another type of establishment that eventually fell in status or into disrepair, with their inventory changing, clientele shifting, and upkeep diminishing. Any number of factors can lead to this, such as outside forces like a change in the neighborhood, or internal disruptions like divorce, health issues, or financial difficulties. Dive bars have generally been off the cultural radar, though they appeared in pulp novels and noir films earlier in the twentieth century. In the 1980s, dive bars started seeping into the cultural mainstream. Films like Blue Velvet—starring Dennis Hopper—and Barfly—starring Mickey Rourke—were widely viewed. Barfly was based on a book by Charles Bukowski, an author and poet who wrote about low culture and the seedy underbelly of city life. In the late '80s, the word "dive" even began appearing in the names of bars.
A holiday sponsored by an alcohol company may seem to contradict what a dive bar really is—it's hard to imagine a real dive bar embracing branding or a contrived holiday. Seagram's 7 Crown is now even owned by Diageo, a multinational alcohol company. But it is the story of Seagram's 7 Crown and the 7&7 and their association with dive bars that helps us understand why they are involved in such a holiday. Seagram's 7 Crown is a blended American whiskey, aged in oak, which dates to the 1930s. It was at its peak in the 1970s, selling roughly 8 million 9-liter cases a year. By 1990, vodka was all the rage, and Seagram's was selling about half that. Now only about 2 million cases of Seagram's 7 Crown are sold each year. Along with a lessening of sales, the social status of this alcohol has fallen over the decades.
One can easily imagine Seagram's being drank in a bar in the 1970s, during the heyday of both the drink and the bar it's being imbibed in. And one can also imagine the bar becoming a dive over the years, and Seagram's still being drank there as the rest of society moves on to whatever the drink of the moment is. Dive bars and Seagram's remain—and National Dive Bar Day aims to make sure they do eternally. By creating the day, Diageo has embraced the shift in Seagram's social status, and given people a way to celebrate, which they do by frequenting dive bars and ordering 7&7s.
How to Observe National Dive Bar Day
The most important thing you can do today is frequent a dive bar. Although there are many lists that say what some of the best are—such as "The 10 Best Dive Bars in America," "The 33 Best Dive Bars in America", and "The 50 Best Dive Bars in America"—the best dive bars probably can't be found on any list. They are likely a little more hidden and aren't being covered by any sort of press. Maybe you already have a favorite and you could go there today. Otherwise, go out for a walk in your neighborhood or drive around your city and try to find one. The second most important thing you can do today is to drink a 7&7 once you have made it inside a dive bar.
There are other ways you could celebrate. One way is to try to help preserve a dive bar in your community. Sit down and have a chat with the owner, ask them about the history of the bar, ask them if they've had famous customers, if anything particularly notable ever happened there, and why they wish to keep the bar open. Take photos and share them on social media with the hashtags #SaveTheDiveBar and #NationalDiveBarDay. Perhaps you could even ask local media if they would cover the bar, or ask the bar owner if you could host a happy hour or community event there. Ultimately, working to save dive bars is not just a one-day effort. Drink local and spend money in dive bars near you year-round!
Sponsor
This event does not currently have a sponsor. If you'd like to increase visibility for this event while gaining exposure for yourself or your brand, you can
learn more here
!
Something Wrong or Missing?
We would love to hear from you! Please contact us using
this form
.
Observation Notifications
Would you like to be notified before the next observation?
Sign up here
to be told when notifications are available!