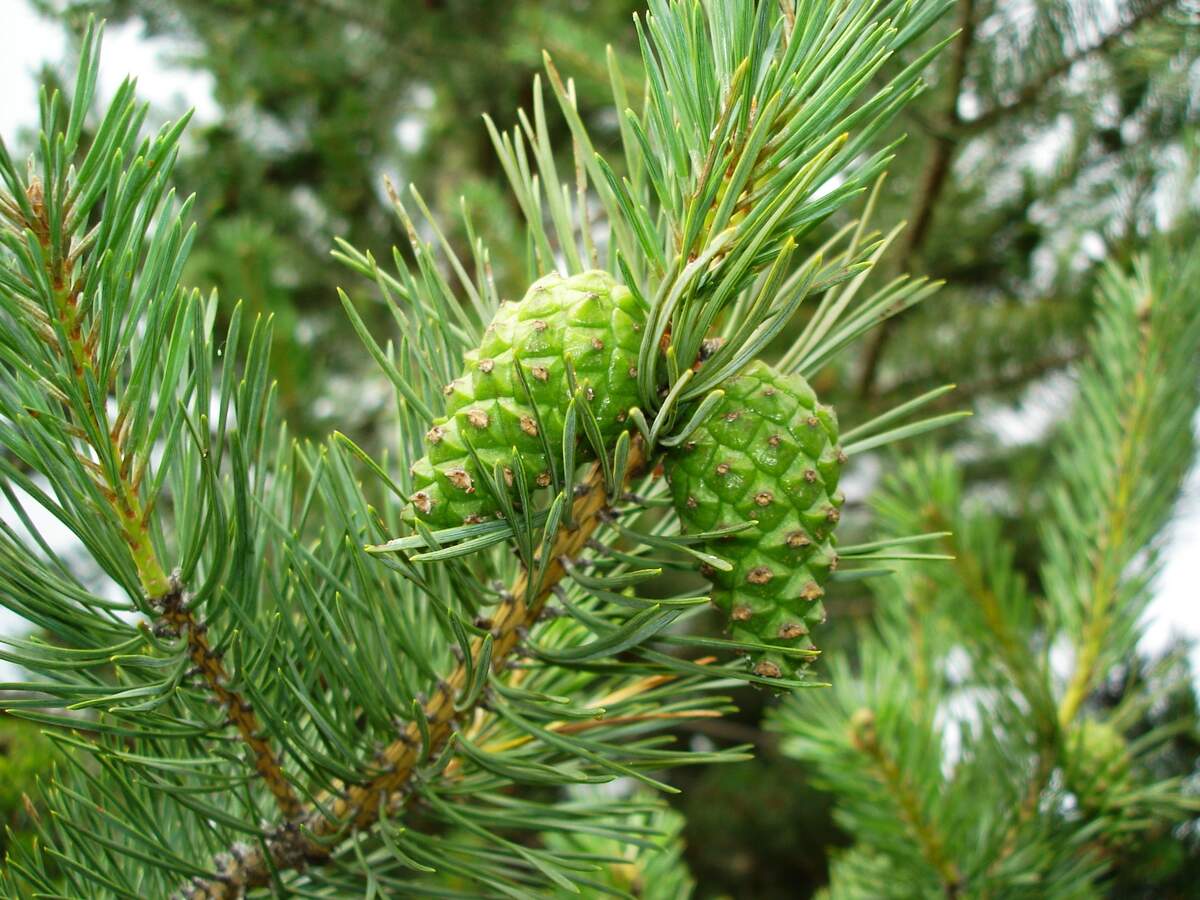 Look for an Evergreen Day
Look for an Evergreen Day can be about one of two things. On one hand, it can be a day for going out into nature and finding evergreen trees to admire. It raises awareness about their beauty and is for learning about different types, like spruces, firs, and pines. On the other hand, it can be a day to look for and cut down evergreens to be used as Christmas trees. Many people have already cut theirs down, but for those who haven't who still plan to, they have just six days left until Christmas.
The roots of the Christmas tree tradition go back to ancient pagan holidays. Pagans decorated their homes with evergreen branches during the Winter Solstice, to remind them that spring wasn't too far away. Some pagans worshipped trees as well. In ancient Rome, temples were decorated with evergreens during Saturnalia, a December holiday. Eventually, Christians began associating Christ's birth with the winter holidays and adopted the evergreen tree, which they saw as a symbol of eternal life.
Christmas trees came about in western Germany. There was a German medieval play about Adam and Eve that featured a "paradise tree," a fir tree hung with apples that represented the Garden of Eden. Germans began putting paradise trees up in their homes on Christmas Eve, the religious feast day of Adam and Eve. Besides apples, they decorated their trees with wafers, and then cookies, which symbolized Holy Communion. Candles were also added, symbolizing Christ as the light of the world. Germans also had "Christmas pyramids." Made of wood and shaped like pyramids, they held Christmas figurines and were decorated with candles, evergreens, and a star. By the sixteenth century, the Christmas pyramid and paradise tree were merged together to form the Christmas tree.
German Lutherans embraced the custom of the Christmas tree—it was widespread by the eighteenth century and considered tradition by the nineteenth century. Christmas trees gained in popularity around the English-speaking world—including in the United States—with the release of a sketch of Queen Victoria and her family next to a Christmas tree in their home in the 1840s. Victoria's husband, Prince Albert, had been born in Germany.
Christmas trees were introduced to the American colonies during the seventeenth century. At that time, they were looked at with suspicion by many Christians there. Some, like the Puritans, saw them as "heathen traditions." German and Irish immigrants to America helped to popularize Christmas trees there in the mid-nineteenth century. Other countries where they were popular at that time include Poland, Switzerland, the Netherlands, and Austria. Western missionaries brought them to Japan and China in the nineteenth and twentieth centuries.
Christmas trees are used as both outdoor and indoor decorations and are often adorned with lights, ornaments, tinsel, and garland. Blown-glass ornaments, many being made in small workshops in Germany and Bohemia, were being sold in Britain and the United States by the 1870s. Strings of electric lights were being sold a few decades later. Presents are often placed around Christmas trees to be opened on Christmas Eve or Christmas Day.
The most common trees used for Christmas trees are blue spruce, Douglas fir, balsam fir, Scots pine, white pine, noble fir, and Fraser fir. Somewhere around 30 million real trees are cut down each year in the United States to be used as Christmas trees. Most of them are grown on tree farms, where about 350 million trees are currently growing. In addition to real trees, around 10 million artificial trees are sold each year in the United States. The first artificial Christmas trees were made in the 1880s in Germany, and started being manufactured as part of an effort to fight deforestation. Early artificial trees were made of goose feathers that were dyed green and then attached to wire branches, which were then attached to trunks made of dowel rods. In the 1930s, artificial trees in the United States started being made with brush bristles, and by the 1950s and 1960s, many were being made of aluminum or PVC plastic. Artificial trees have become more popular in recent years and are now mainly made of PVC plastic.
Various groups in different parts of the world put up Christmas trees at different times. German tradition says that Christmas trees should be put up on December 23rd or Christmas Eve, and need to be down by January 5th—Twelfth Night of Christmas. These dates for putting up the tree align closely with Evergreen Day, being just four or five days after it. In predominantly Catholic countries such as Argentina, Italy, and Ireland, Christmas trees are often put up on December 8th, which is Immaculate Conception Day. They are often taken down on January 6th—Epiphany, or on February 2nd—Candlemas. Christmas trees are often also put up in public places such as town squares. Each year a Christmas tree is put up in Rockefeller Center in New York City, and the National Christmas Tree is lit outside of the White House.
How to Observe Look for an Evergreen Day
You could celebrate Look for an Evergreen Day in the following ways:
Go into nature and look for evergreens; see how many kinds you can find and choose which ones are your favorite.
Pick up a book about evergreens so you can learn more about them.
Go to a Christmas tree farm and look for a tree to cut down. You could also cut one down on land where you've been given permission to do so. Then put up your tree!
Sponsor
This event does not currently have a sponsor. If you'd like to increase visibility for this event while gaining exposure for yourself or your brand, you can
learn more here
!
Something Wrong or Missing?
We would love to hear from you! Please contact us using
this form
.
Observation Notifications
Would you like to be notified before the next observation?
Sign up here
to be told when notifications are available! You may also add this event directly to your calendar with
this link
.