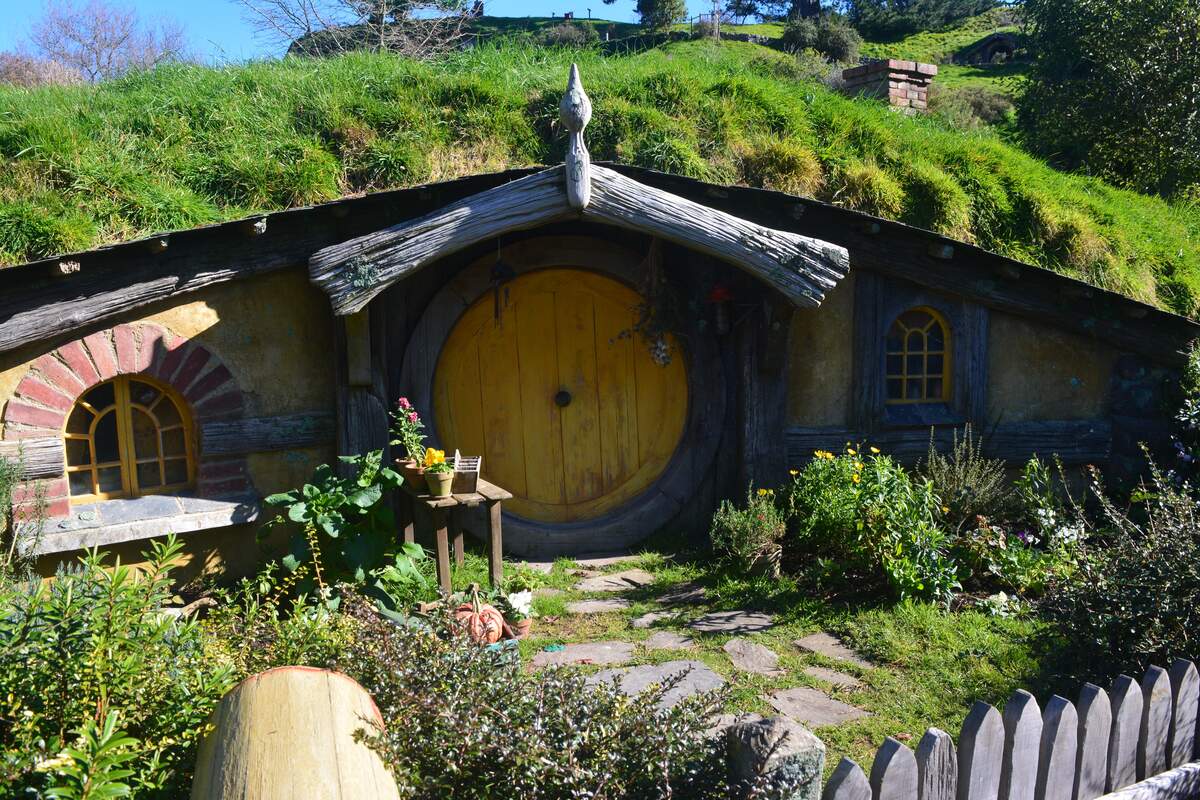 Tolkien Reading Day
Also known as
International Tolkien Reading Day
Observed
Dates
Founded by
Tags
Famous People & Celebrities

Literature & Writing
Hashtags
Sources
Tolkien Reading Day is held annually on March 25, the date of the downfall of Sauron (The Lord of the Rings)—the main antagonist and title character of The Lord of the Rings—and Barad-dûr (The Dark Tower) in the The Lord of the Rings. In 2002, Sean Kirst, a journalist from Upstate New York, was writing a piece related to J.R.R. Tolkien and asked the Tolkien Society why there wasn't an international reading day for Tolkien like there is for James Joyce. In response, the Tolkien Society decided to create Tolkien Reading Day. It was first held in 2003.
Tolkien Reading Day encourages fans to celebrate and promote the life and works of J.R.R. Tolkien by reading their favorite passages of his books. Schools, libraries, and museums are encouraged to host events on the day, and to use Tolkien's works in education in general, beyond the day. Public readings of Tolkien's work take place on the day, and discussions and debates are held in online communities. The Tolkien Society suggests that events can be held on the weekend prior to March 25 if that is more convenient.
John Ronald Reuel Tolkien was born on January 3, 1892, in Bloemfontein, South Africa. A professor, philologist, and writer—particularly in the fantasy genre—he is perhaps best known for writing The Hobbit and the The Lord of the Rings trilogy, which became some of the most enduring books of the twentieth century. Having sold tens of millions of copies, these books inspired the creation of high fantasy, a modern fantasy literature genre where the plot takes place in an invented world and the themes of good and evil are prominent. Tolkien is seen as being the father of the genre.
When Tolkien was three, he visited England with his mother and brother. Shortly after his fourth birthday, word came that his father, Arthur Reuel, had died in South Africa. The family decided to stay in England, and settled in the West Midlands, in the hamlet of Sarehole, outside of Birmingham. They converted to Catholicism soon afterward. After Tolkien's mother, Mabel, died when he was 12, a Catholic priest, Father Francis, took custody of him and his brother.
In the fall of 1911, Tolkien entered Exeter College, Oxford. He earned a second-class degree in Honour Moderations two years later, when he was halfway to completing a Classics course. He changed his studies to English Language and Literature and earned a first-class degree in June 1915. He then went to fight on the Western Front during World War I, participating in the Battle of the Somme. After getting trench fever, he spent a month in the hospital and was home by Christmas. He had rekindled a relationship with Edith Bratt in 1914 and was reunited with her following his time at war. They married on March 22, 1916.
By his training, Tolkien was a philologist, and he was fluent in multiple languages, including Gothic, Welsh, and Finnish. His specialty was Old and Middle English. He eventually created languages for his works, such as Quenya and Sindarin, both Elvish languages; Khuzdul, a Dwarvish language; and Entish, spoken by Ents. Following the war, Tolkien put his philology into practice with his work, when he became an assistant lexicographer for the New English Dictionary. But by the summer of 1920, he became a reader—which is similar in nature to an associate professor—in the English Language at the University of Leeds.
At this time, he was working on some of his first serious writing, some short stories that were later collected in The Book of Lost Tales. With fellow University of Leeds teacher E.V. Gordon, he worked on an edition of Sir Gawain and the Green Knight and formed a "Viking Club" for undergraduates, where old Norse sagas were shared and beer was enjoyed. Tolkien and Gordon wrote Songs for the Philologists for the club. In 1925, Tolkien became the Rawlinson and Bosworth Professor of Anglo-Saxon at Oxford. Some years later, he formed a literary group with Oxford friends called "The Inklings," which included the likes of Hugo Dyson, Nevill Coghill, Owen Barfield, and C.S. Lewis, who became a close friend.
His first piece of fiction was The Hobbit, which sprang from a story he told his younger children about a hole-dwelling hobbit named Bilbo Baggins. He started sharing his story around, and in 1936 an unfinished copy came into the hands of someone working at a publishing firm. They asked him to finish it, he did so, and it was published the following year, immediately becoming successful. Tolkien then presented The Silmarillion to the publishing company, but they decided not to publish it because they thought it wasn't commercially viable. Instead, they asked him to write a follow-up to the Hobbit.
The Lord of the Rings trilogy was published in three parts between 1954 and 1955: The Fellowship of the Ring was released in 1954, and The Two Towers and The Return of the King came out in 1955. The trilogy was inspired by European myths, and Tolkien created maps, languages, and lore for it. Many of his works, including Lord of the Rings, take place in a prehistoric invented world called "Middle-earth." The world is made up of humans, Elves, Dwarves, the goblin-like Orcs, Trolls, Hobbits, and talking trees called Ents.
The first printing of the trilogy was in hardcover. Although successful, it did not garner him the attention he would later achieve. The BBC condensed the story into 12 episodes on their Third Program, helping spread its popularity. It wasn't until a paperback edition was printed in 1965 that awareness of the trilogy was ignited with the wider public, and it became a global bestseller. It helped the fantasy literature genre take off, and a cult following has since followed Tolkien: there are Tolkien clubs, and his adherents even learn the languages that he created. While he was still living, he was embraced by some of the countercultures, because of his concern for environmental issues.
Tolkien wrote many other articles, stories, and scholarly essays throughout his life. After retiring from Oxford in 1959, he moved with Edith to the coastal resort city of Bournemouth. After Edith died on Nov 29, 1971, Tolkien returned to Oxford and roomed at Merton College. He died at the age of 81, on September 2, 1973.
The Silmarillion, which was rejected by his publishing company in the 1930s, was published posthumously in 1977. Among his other posthumous releases are Unfinished Tales of Númenor and Middle-earth, published in 1980, and the 12-volume History of Middle-earth. Both The Hobbit and The Lord of the Rings have been adapted into film. Writer and director Peter Jackson adapted The Lord of the Rings into a trilogy of films in the early 2000s. They were immensely successful with the public and were also nominated for and won many Academy Awards. Jackson later adapted The Hobbit into a three-part film, which was released between 2012 and 2014.
Beyond film, the Lord of the Rings has left its mark in theater, radio, video games, artwork, music, and other mediums, helping to ensure that the legacy and cult surrounding Tolkien will continue in perpetuity. Tolkien also has a few holidays dedicated to him, including Tolkien Reading Day, on which his books are read and related events are held, which further illuminates his legacy.
How to Observe Tolkien Reading Day
Observe the day by celebrating and promoting the life and works of J.R.R. Tolkien. Read your favorite passages of his work, and check to see if any public readings or online discussions on Tolkien that you could participate in are taking place. If you work at a school, library, or museum, you could host a Tolkien Reading Day event today, and commit to using Tolkien's works on a more regular basis throughout the year. For more up-to-date information, refer to the Tolkien Society website, Facebook page, and Twitter page.
Sponsor
This event does not currently have a sponsor. If you'd like to increase visibility for this event while gaining exposure for yourself or your brand, you can
learn more here
!
Something Wrong or Missing?
We would love to hear from you! Please contact us using
this form
.
Observation Notifications
Would you like to be notified before the next observation?
Sign up here
to be told when notifications are available! You may also add this event directly to your calendar with
this link
.