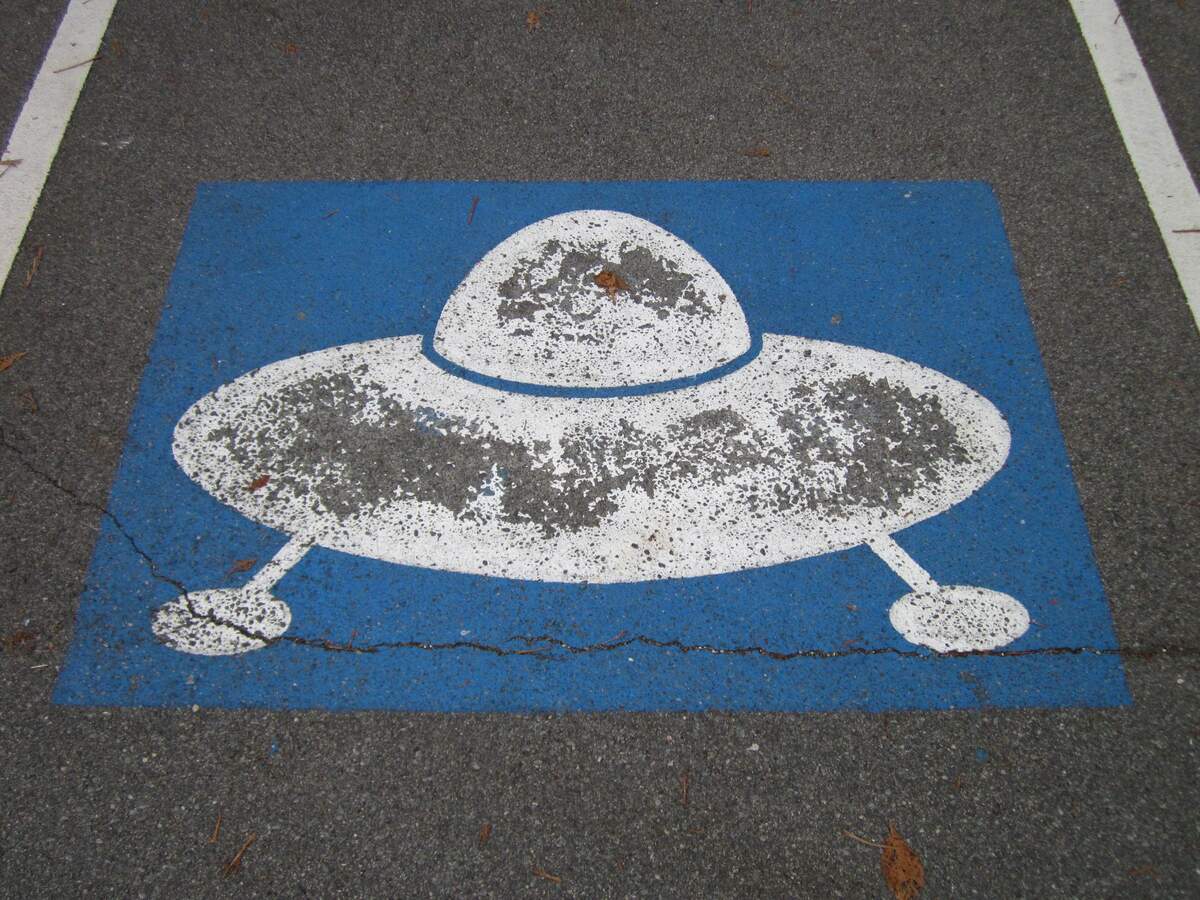 Extraterrestrial Culture Day
Observed
Dates
Founded by
Hashtags
Sources
Extraterrestrial Culture Day exists "to celebrate and honor all past, present and future extraterrestrial visitors in ways to enhance relationships among all citizens of the cosmos, known and unknown." It was established with the passing of House Memorial 44 by New Mexico's legislature on March 21, 2003. (Memorials do not have the force of law, and do not need to be passed by both houses or be signed by the governor.) Although the day is specific to New Mexico, it has been celebrated by those beyond its borders.
State Representative Daniel Foley of Roswell introduced the day with House Bill 766. The bill designated the day to be celebrated on every second Thursday of February, but when the memorial was passed, the holiday was changed to every second Tuesday of the month instead. According to the memorial, the day was created because "extraterrestrials have contributed to the worldwide recognition of New Mexico through their many and ongoing visitations, sightings, unexplained mysteries, attributed technological advances, experimentations, expeditions, explorations, intrigues, provision of story lines for Hollywood epics and other accomplishments of alien beings throughout the universe."
How have extraterrestrials contributed to the worldwide recognition of New Mexico? It all goes back to 1947, to a spot about 75 miles from Roswell, where rancher Mac Brazel found debris in his sheep pasture. After finding metallic sticks held together with tape, a glossy and heavy paper-like material, and pieces of plastic and foil reflectors, he called the local sheriff. The sheriff called Roswell Army Air Force Base, and they came and took the debris away in armored trucks.
On July 8, 1947, the Roswell Daily Record ran a front-page story titled "RAAF Captures Flying Saucer On Ranch in Roswell Region." The following day, the Roswell Army Air Force put out a statement saying that it was not a flying saucer that had been found, but rather, it was remnants of a weather balloon. But by looking at the debris, it was pretty clear that it wasn't a weather balloon, and many people didn't buy the story, with some even believing that it indeed was a flying saucer.
In the decade that followed, many "dummy drops" to research ways people could survive high drops were done in New Mexico. Dummies with skin made of latex and bones of aluminum were dropped from the sky and military vehicles retrieved them. People found this quite odd, as it looked like aliens were falling from the sky, and some thought that was the case and that the vehicles that picked them up were taking them to get experimented on by the government. This did nothing but increase speculation that there had been a conspiracy and cover-up in Roswell in 1947.
In 1994, the Pentagon declassified most information about the dummy drops. They also declassified information about what they claimed had really been found in Roswell, which they said had to do with something called Project Mogul—a top-secret atomic espionage project. The General Accounting Office also released a report titled "Report of Air Force Research Regarding the 'Roswell Incident.'"
According to the government, Project Mogul was started during World War II and stationed at the Alamogordo Air Field, being made up of geophysicists and oceanographers from New York University, Columbia University, and Woods Hole Oceanographic Institution. The project placed balloons with low-frequency sound sensors in the tropopause, the area between the troposphere and stratosphere, where sound can travel thousands of miles. The hope was that they would be able to pick up information about nuclear tests taking place in the Soviet Union.
The report said that the debris was made up of 700 feet of neoprene balloons, radar reflectors, and sonic equipment. Some new materials were invented for use in Project Mogul, so it made sense that some of the materials weren't recognizable and looked otherworldly. According to the report, the Roswell Army Air Field didn't have any knowledge of the project. They weren't exactly sure what had been found, with some thinking the debris may have been from a Russian spy plane or satellite, but they just said it was a weather balloon because that made the most sense. Those at Project Mogul couldn't step up and say what it actually was, as that would compromise the project. In the present day, many don't believe the government's story, and some make trips to Roswell to be near the spot where they believe extraterrestrials crashed to earth. On Extraterrestrial Culture Day, we honor these and other extraterrestrial visitors.
How to Observe Extraterrestrial Culture Day
Perhaps the best way to celebrate the day is to go to New Mexico and attempt to find the Roswell crash site. Tours are sometimes also given. Official tours weren't given until 2018, and you could check if any will be held soon. There are also other tours you could take, which are given by local researchers that take people to various sites related to the incident. Roswell also has the International UFO Museum and Research Center and other attractions.
The day could be celebrated by reading a books about aliens or the Roswell incident. You could watch television shows such as Roswell or Roswell, New Mexico, or a documentary series like Ancient Aliens. There also is not a short supply of alien movies. Some classics include Alien, E.T. the Extra-Terrestrial, and Close Encounters of the Third Kind.
Sponsor
This event does not currently have a sponsor. If you'd like to increase visibility for this event while gaining exposure for yourself or your brand, you can
learn more here
!
Something Wrong or Missing?
We would love to hear from you! Please contact us using
this form
.
Observation Notifications
Would you like to be notified before the next observation?
Sign up here
to be told when notifications are available! You may also add this event directly to your calendar with
this link
.